The most breathtaking aspect of Meural is the choice of more than 30,000 digital artworks and photographs found in its library. You can access them in many different ways using the Meural app.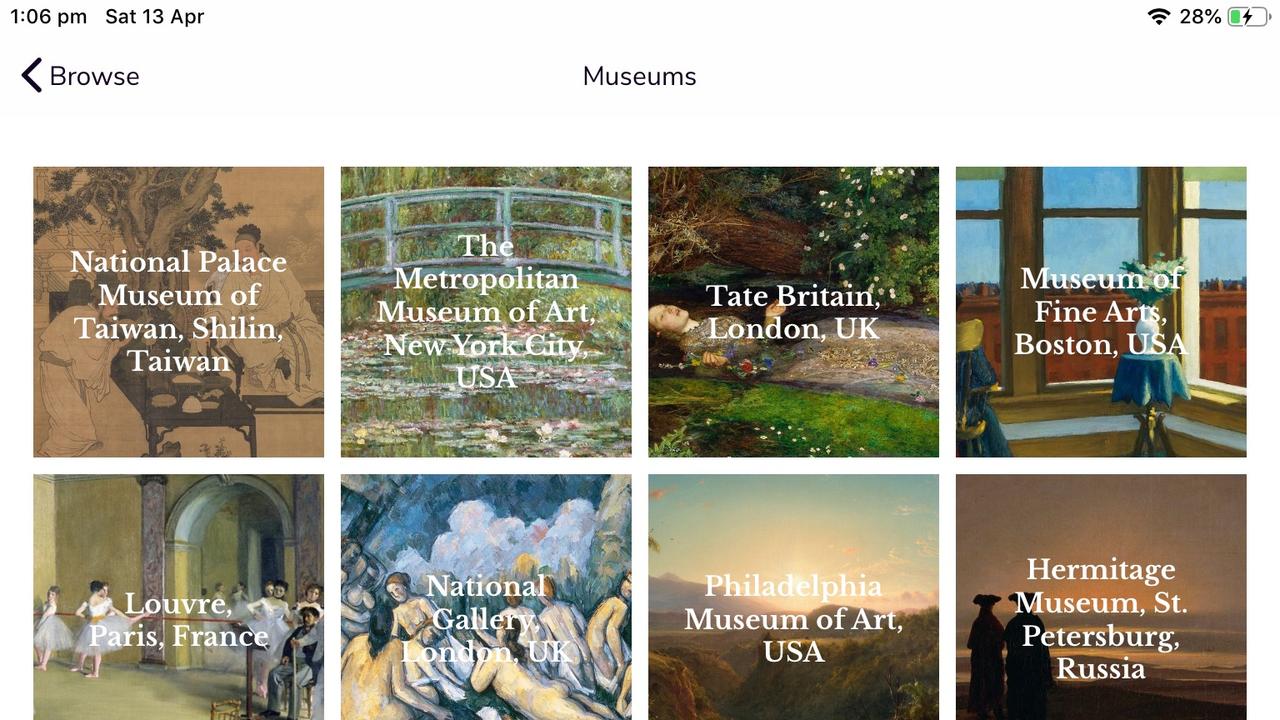 First, there is a feed of new art collections that looks like Instagram. It was updated every few hours over the time I trialled the Meural. At the time of writing, the feed included a combined collection of nine artworks by French impressionists including Renoir, Gerome, Seurat and Monet. Swipe right and there was a separate collection of 31 Renoir works.
There were four curated images from the Leopold Museum in Vienna, 10 curated pics from the New York Public Library, and 12 works by contemporary artist Marco Cazzulini. There were 11 unusual dog and cat paintings set indoors by British artist Gavin Watson.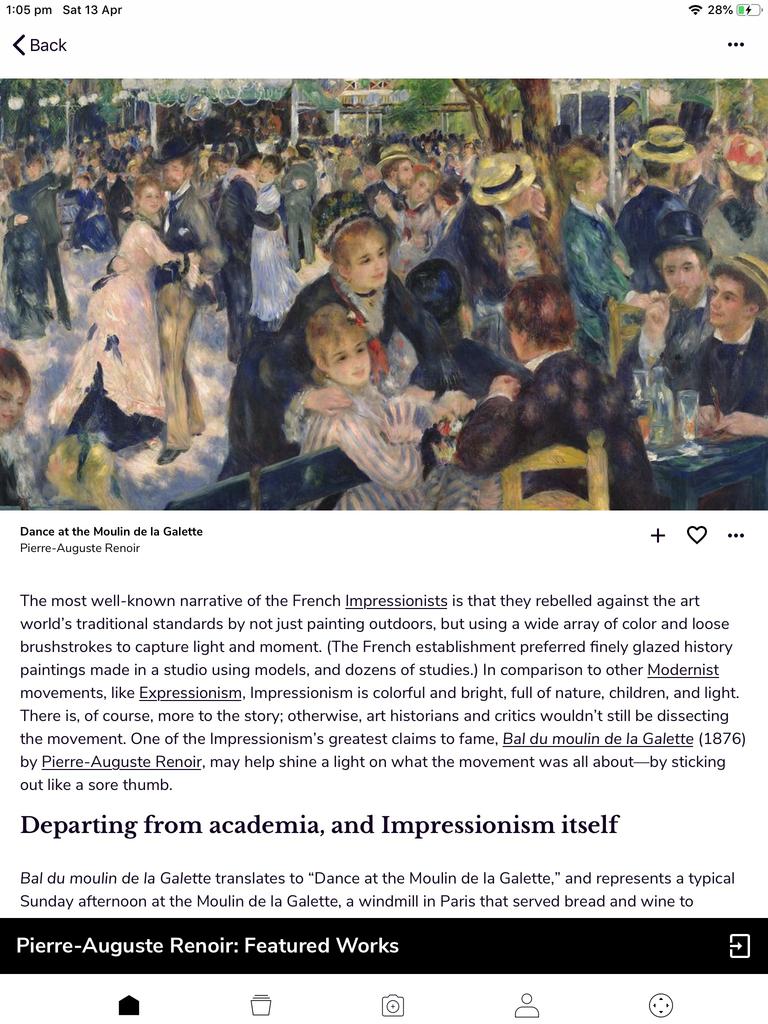 That's just the feed. The next tab lets you select playlists and individual work in different ways. Currently there are 16 channels such as National Geographic, Artist of the Week, Meural exclusives, the Lumen Prize and more. Choose National Geographic and you are presented with a choice of playlists, artists and individual works to choose from. Some works are free, some cost $1.95 or more. You have the choice of adding individual works to your own playlist, or send Meural-created artworks to your device.
You can select playlists based around colour such as a collection around "Pantone 715C", or works from various movements and styles such as medieval art, baroque, expressionism, modernism, contemporary, digital art, street art and photography.
You can select works by type such as drawings, print, sculpture, painting, and design and illustration.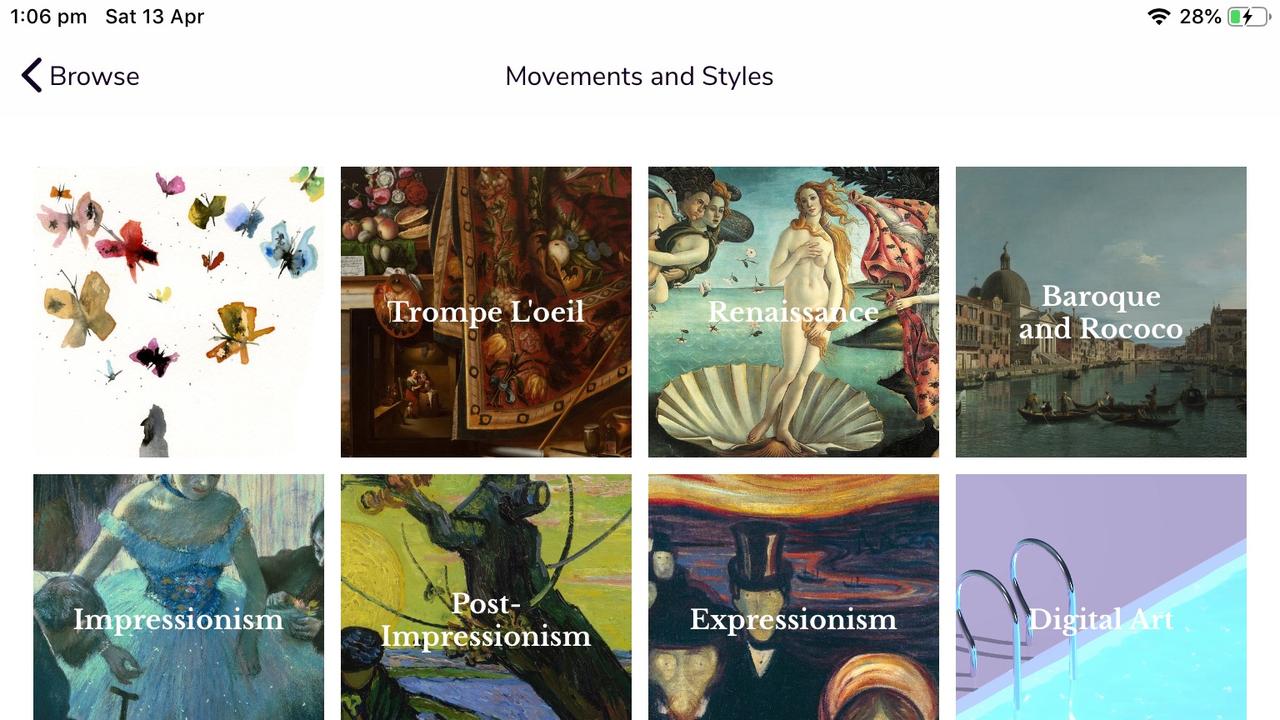 Or you can browse collections from more than 50 museums and galleries such as Tate Britain in London, Louvre in Paris, Hermitage Museum, St Petersburg, the Van Gogh Museum in Amsterdam and the J Paul Getty Museum in LA and the Metropolitan Museum of art in New York.
There's plenty of choice on offer for the art aficionado.
Published in The Australian newspaper.