Meet Hydrus, a small fully autonomous underwater drone. It can comb an ocean at up to 3000 metres below the surface for 3 hours, and take photos and cinema grade 4K video at 60 frames per second using an adaptive lighting system. It can build 3D underwater maps and identify aquatic plants. It has a 9km range, weighs just 6kg and is tiny.
Hydrus is the brainchild of Australian founders and co-CEO's Xavier Orr and Chris Shaw, and was launched in Sydney on Thursday. Their company, Advanced Navigation, will sell Hydrus for about $55,000, which may seem expensive, but, says the company, is 10 times cheaper than common underwater monitoring solutions.
| | |
| --- | --- |
| | Advanced Navigation has launched its AI-powered underwater drone, Hydrus. |
Mr Orr said the artificial intelligence-equipped drone could carry out pre-programmed instructions, avoid obstacles, explore shipwrecks and make decisions where to venture, collect data, and map the spread of crown of thorns starfish. It could lie on the ocean floor in sleep mode.
The underwater drone has two modems – an optical modem that transmits video near shore albeit at a slow rate and an acoustic modem that lets it communicate from up to 1000 metres below the surface and take on new mission instructions.
Mr Orr said the fact Hydrus doesn't include an air chamber meant it wasn't subject to the same pressure issues as an underwater capsule.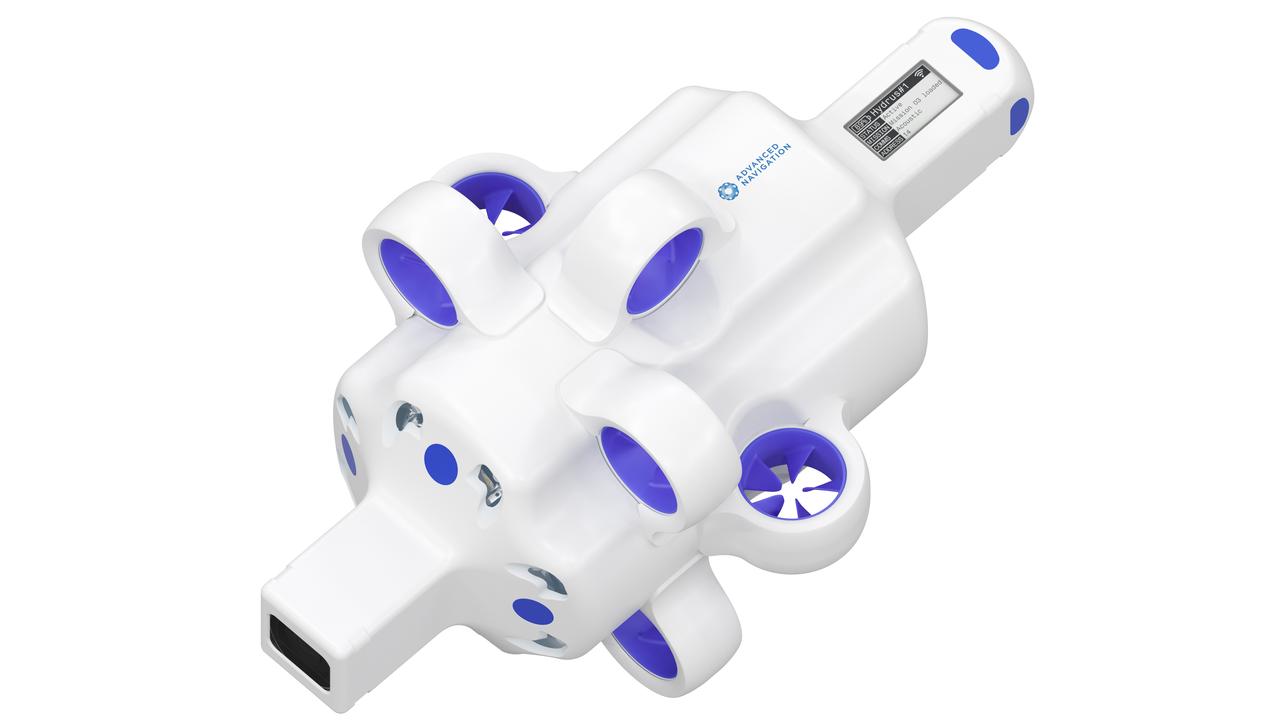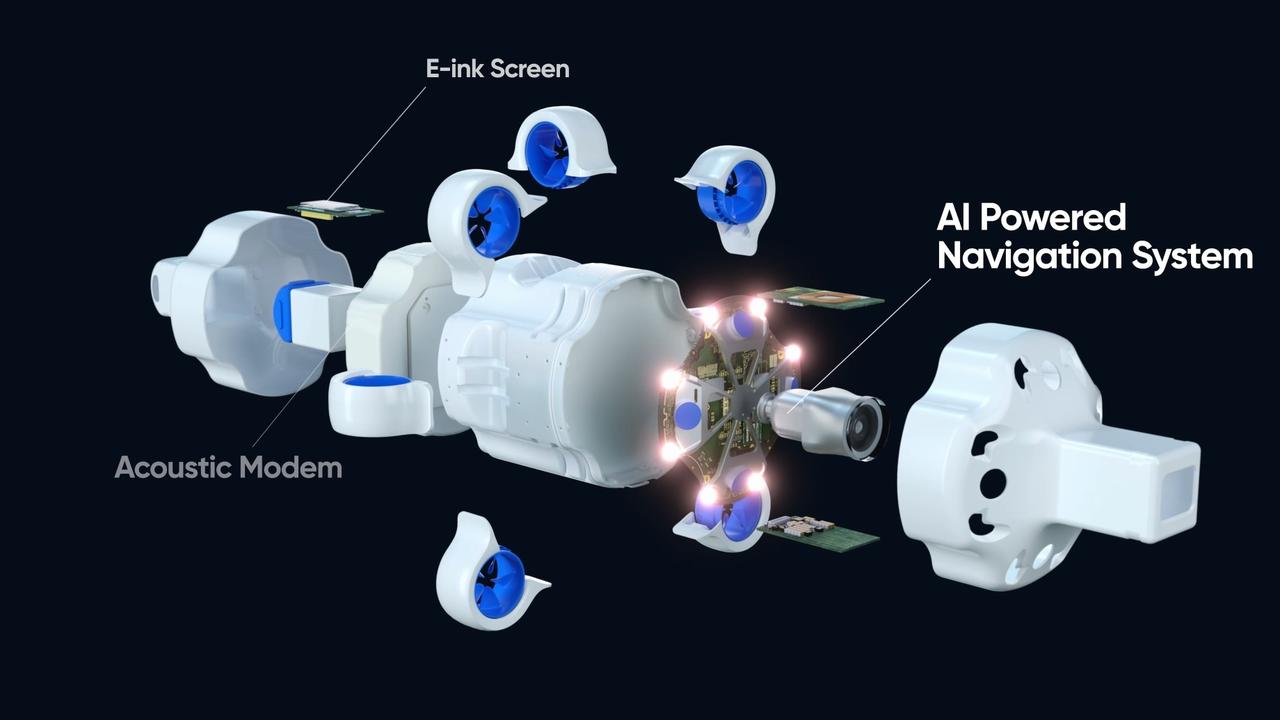 He said wireless charging allowed Hydrus to perform longer-term missions, returning to charge before automatically continuing its travels. It used the same Qi wireless charging as mobile phones.
READ MORE: Samsung's premium 75-inch 8K TV offers stellar viewing | Monitors to adorn your home office | Hacker group attacks four big tech firms
Advanced Navigation looks well equipped to develop an underwater drone that can navigate accurately without GPS and the internet.
It has a history of devising and selling inertial navigation systems (INS) that can use accelerometers and gyroscopes to calculate position, orientation and velocity without referencing external positioning systems.
It sells acoustic navigation systems and an air data unit that measures pilot airspeed and barometric altitude in fixed-wing aircraft.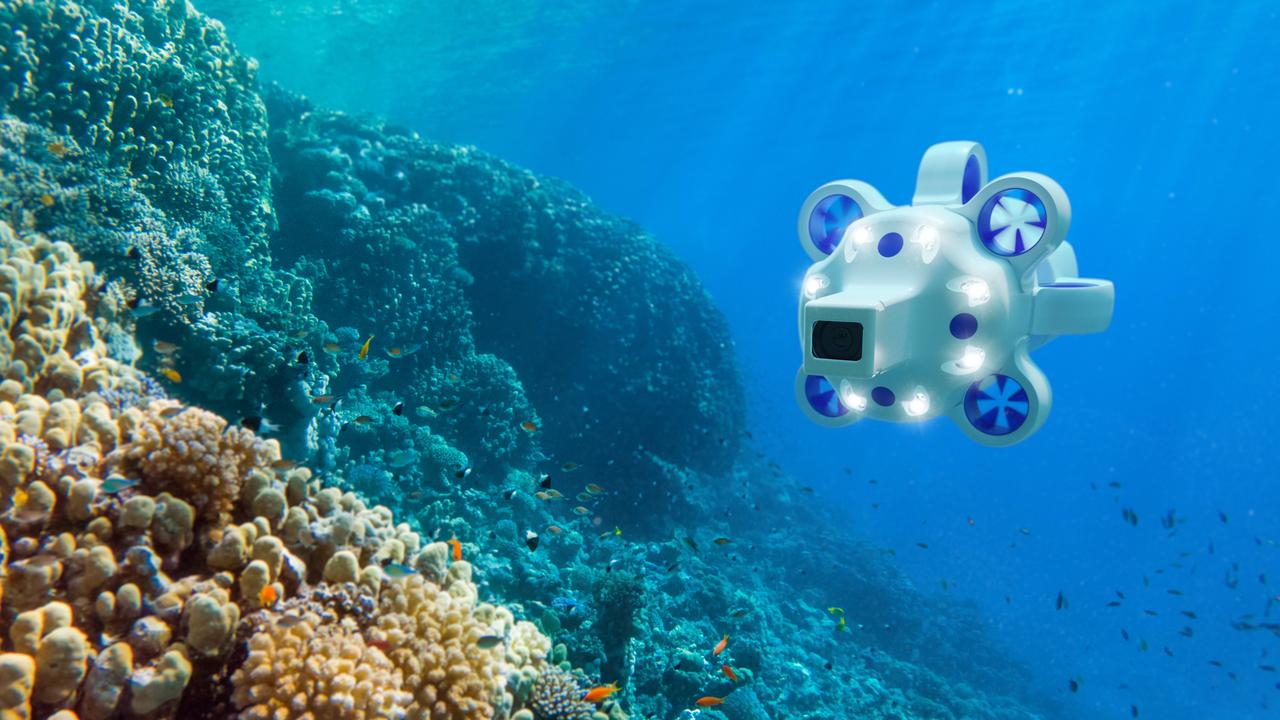 Mr Orr, whose background is AI research, said that in 2008 he began researching using artificial intelligence and neural networks to replace the Kalman filter, which is found in a myriad of devices. It estimates a measurement based on using data from different sources.
"That was what Advanced Navigation was founded on," he said.
The company's technology was used in Amazon driverless trucks in the US, in wind turbines to make them operate more efficiently, and would be used in a range of aerial taxi services being developed worldwide.
Mr Orr said the company's technology was aiding Surf Life Saving NSW and Surf Life Saving Queensland with beach management and shark detection, and was powering driverless F1 cars in Indy autonomous races in the US.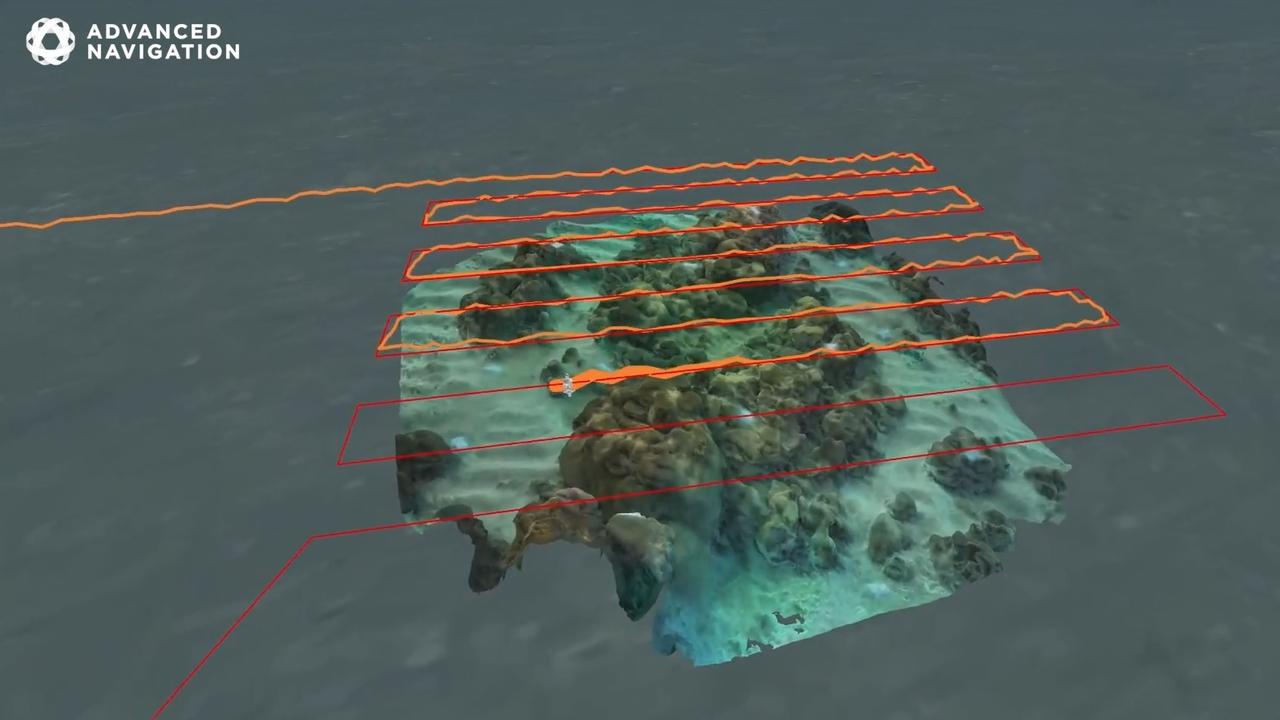 But what happens if your $55,000 drone ceases to operate and goes missing in action? Mr Orr said Hydrus was designed with natural buoyancy and would slowly make its way to the surface, in up to 20 minutes.
Hydrus isn't about providing data for fishing as some shallow water robots offer. The company is committed to the observation and protection of marine life. Advanced Navigation said Hydrus would make underwater inspections of shallower oceans much cheaper and would let us know more about the life and state of shallower oceans.
Users can install and run their own software on the device.
Mr Orr said Hydrus was made from recycled ocean materials.
Published by The Australian newspaper.