Gallivanting around a 200-square-metre virtual reality experience in a factory setting has morphed into a lucrative international business for Melbourne-headquartered Zero Latency.
The company has gone from operating a single free-roam VR experience in North Melbourne to operating 24 VR entertainment venues around the world.
The expansion is accelerating with another 5 sites due to open by early next month, and 10 more planned to be open by July.
The Australian's Chris Griffith interviews Tim Ruse who says the pioneering Melbourne firm will soon offer a…
The secret to Zero Latency's success is being first to offer a high quality untethered VR experience. In 2015, when it opened its first warehouse, the Oculus Rift and HTC Vive headsets now common in the market were available only to developers.
Any decent resolution VR headset came with cables that attached to a computer, so home users could never move far. Zero Latency solved this problem by attaching the cables to a lightweight Dell Alienware backpack that players wore. Its secret sauce is the communications package it developed that wirelessly links the backpacks together.
It means players can walk and run around huge, virtual areas in make-believe worlds and interact with other players. Zero Latency offers 6 free-roam VR experiences, with the most recent, a competitive VR game called Sol Raiders, with two teams of four. It launches tomorrow and is the company's first player-versus-player experience.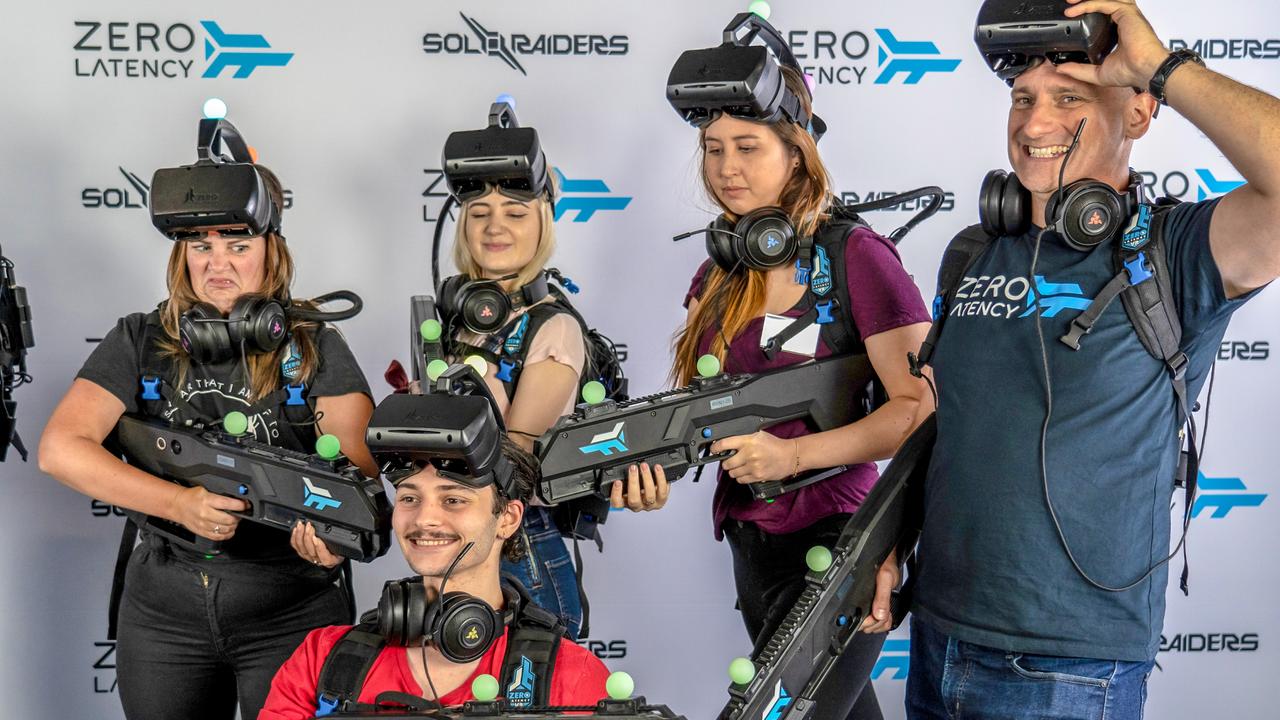 In Sol Raiders, you work to capture an energy source by linking your mind to robots who do the dirty work on your behalf.
Previous Zero Latency experiences involved co-operation — working with other players to fight a zombie apocalypse or to clear out a space station.
In an interview with The Australian this week, co-founder and chief executive Tim Ruse spoke of Zero Latency's rise and current profitability.
VR warehouse style VR firm Zero Latency has released its 6th free-roam VR game, Sol Raiders, which is played…
The company began building its VR product in 2013, demonstrated it publicly in October 2014 before offering it commercially from August the following year. The company got its hands on some early, developer versions of Oculus Rift.
Ruse says one of his fellow co-founders, Scott Vandonkelaar, came up with the technical concept and code. Ruse describes him as "a genius". "We started to build it out, the social aspects, the fact you could walk through a massive expanse, all these things really came into play to build Zero Latency".
Initially the company built its computers from scratch, from parts, before sealing a deal with Dell to use Alienware laptops. It also built its own low latency wireless technology.
"All the tracking and all the low latency network code was written by Scott," Ruse says. "It was pretty hands on, three guys trying to actualise their dream."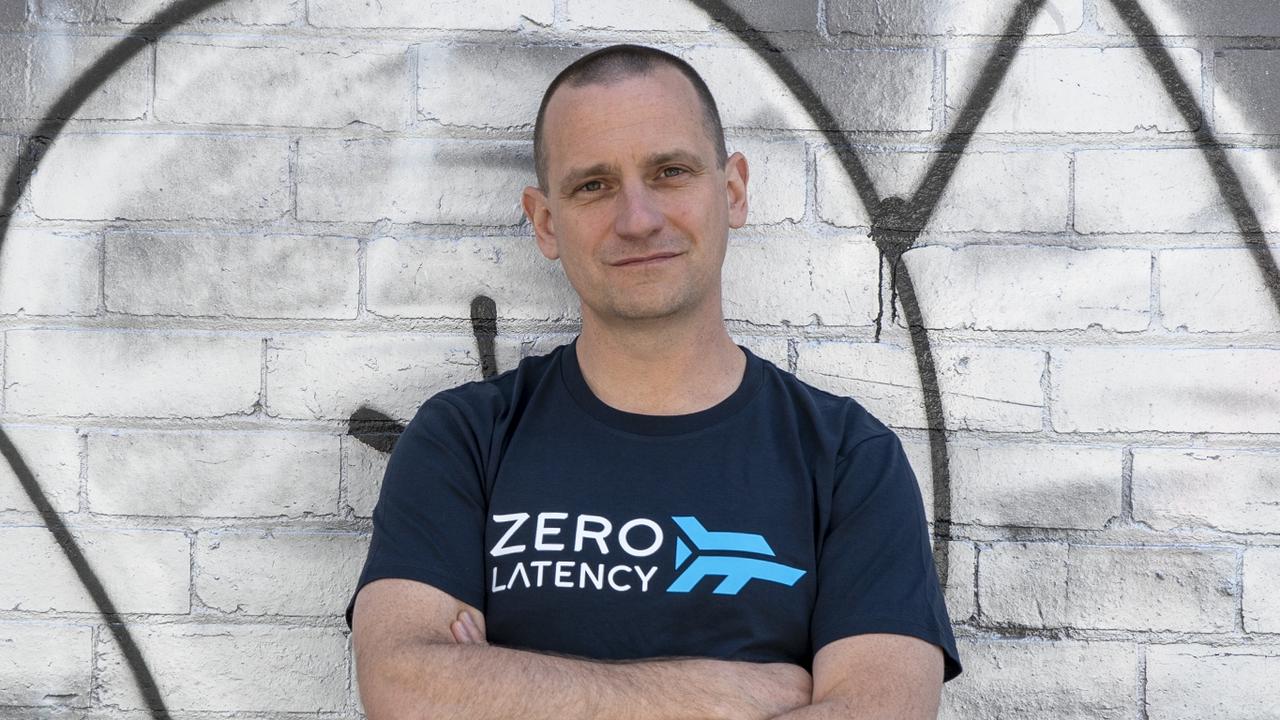 With little competition around to thwart it, Zero Latency has expanded to Europe, The Middle East, southeast Asia, the US and North America, and Mexico.
The expansion over three and a half years has been so rapid, that Ruse has trouble reeling off the locations of the 24 sites.
They are: Melbourne and Brisbane in Australia, Toronto in Canada, Tokyo and Osaka -Japan, Macau, KL — Malaysia, Mexico City and Querétaro — Mexico, Lisbon — Portugal, Singapore, Nampo — South Korea, Madrid and Terrassa — Spain, Bangkok — Thailand, Nottingham — UK and Broken Arrow, Las Vegas, Marlborough, Orlando, Pocono Manor, Scottsdale, Wisconsin Dells and Woburn in the US.
Hong Kong, Doha- Qatar, Munich — Germany, and Riyadh — Saudi Arabia and Dublin — Ireland are among venues coming aboard.
Many of the venues are run with local partners at those locations however Zero Latency sends training teams from Melbourne to get new venues up-and-running. "It's been really important for us to expand as widely as possible," Ruse says.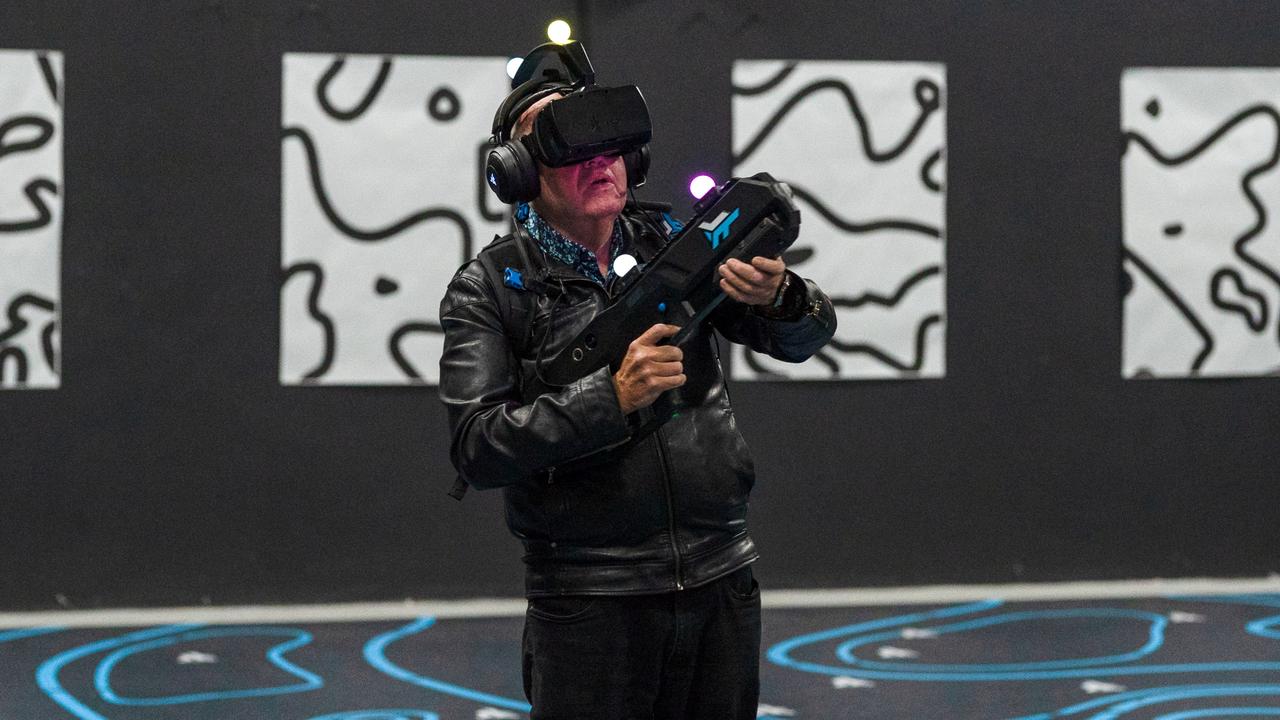 "We need to get that footprint out there and make sure that we can be delivering great experiences to as many people as possible."
The company says it has entertained close to 750,000 guests globally and since inception has generated more than $30m in revenue. Of that, about $12m was generated recently in the 2017-18 financial years as partnered venues come aboard. It is predicting growth of about 50pc in 2018-19.
The 2018 calendar years is an indicator of even more promise, with the company and its partners claiming revenue of nearly $17m in ticket sales.
Ruse says the company's new partnerships with Microsoft, Intel and HP will let those companies incorporate their equipment in the Zero Latency experience.
"We look at pretty much all technology that comes through the door, whether it's a HoloLens, or Vive, Oculus — anything that comes through," he says.
He says HP has a great backpack, Microsoft Windows has its mixed reality platform, and Intel processors are a big part of their equipment.
"Ultimately for us, it's about having the best of breed hardware that we can possibly build our platform on and, you know, that means you want to be in an R&D relationship with these companies.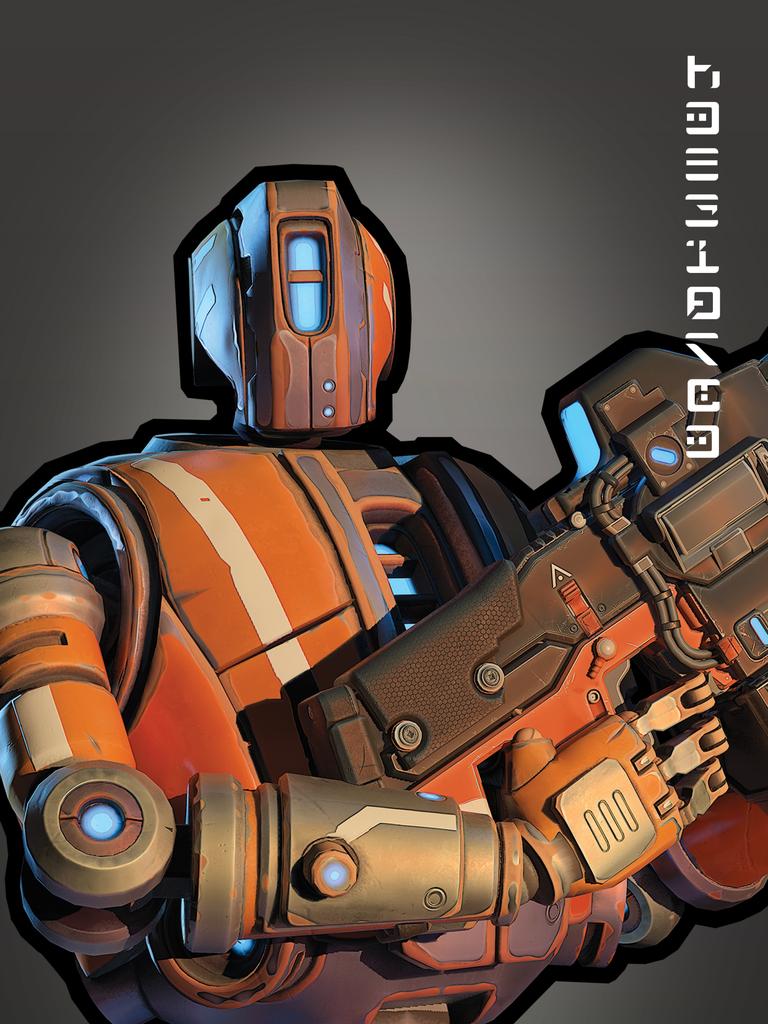 "Having more people helping us in the hardware space is just good business really."
Could Zero Latency branch out and expand from virtual reality to augmented and mixed reality experiences? Ruse doesn't discount the option but seems happy to stay with VR.
"The good thing about VR is it's completely immersive. So in terms of entertaining you and taking you to another world, there's something very special about having your primary senses completely taken over by that technology."
He says VR is going to shine in location based entertainment spaces more than augmented reality.
He says Zero Latency is likely to stay with its own wireless technology at least until it sees how new wireless VR headsets perform. "What we've found time and time again, we have to customise a lot of the hardware because it just doesn't work when you use it 14 to 15 hours a day."
He also doesn't see the point of adapting Zero Latency's format to theme parks. "What we seek to do is bring people in for a more premium, low headcount experience, theme parks are very much about putting through volumes of people. And I think VR in that setting and AR in that setting can be quite challenging.
"What we're trying to do is bring people in, get them kitted up, get them in there for half an hour at least, get them comfortable, and let them have an amazing experience they can go tell their friends about."
Chris Griffith travelled to Zero Latency's launch in Melbourne courtesy of Zero Latency. Published in The Australian newspaper.