With newspapers and digital publishers globally downsizing staff, The Washington Post's move to hire 11 new technology journalists has grabbed attention.
But the Post's business editor David Cho said it was the obvious thing to do.
"It's a pure journalistic expansion that makes sense," Cho told The Australian. "There's enormous interest in the topic and these companies have enormous influence over people's lives."
The reporting and videographer roles were advertised in October and are based in San Francisco, Washington and Seattle. More than half of the roles have been filled.
They include reporters to cover artificial intelligence and algorithms, tech culture, automation and future of transportation. They will also cover technology-in-our lives, consumer electronics, breaking-news and technology and business. There are two videographer jobs as well.
The expansion takes the Post's technology reporting staffing from 14 to 25. Cho said "many hundreds" applied.
"The Post has been on this incredible ride and it's been amazing to be part of it. I feel so fortunate to be here," Cho said, adding that the expansion will return technology reporting numbers to about what they were in 2001, when he joined.
He said the resurgence had nothing to do with Amazon founder and CEO Jeff Bezos, who bought The Washington Post in 2013 for a reported $US250m.
"In my many years here, I've never once gotten interference or suggestions from Jeff Bezos. He keeps out of the newsroom."
There has been a more general resurgence in the public's interest in print in the US in recent times. Concern about "fake news", disenchantment with Facebook's advertising model and news gathering algorithms, and the clutter of the online news content glut has reignited public's engagement with more traditional and trusted news sources.
But just whose idea is this tech writing expansion? Cho said the idea of expanding the Post's tech coverage "was so obvious that it had occurred to multiple people at the same time".
There were three parts to the expansion. "One is to really cover the biggest companies and the most influential and biggest debates that are going on about privacy and free speech. These companies are gigantic: Apple, Facebook, Amazon, Google, on and on. Uber is going to have one of the biggest IPOs in US history pretty soon."
Responsibilities within that will be divided up. "We'll have someone tackling consumer electronics and Apple and Samsung … and someone tackling artificial intelligence, and Google and Microsoft and Amazon."
Another reporter would cover future transportation, and another the Seattle tech quarter, which includes Microsoft, Amazon, Google, which has a presence there, and cloud computing.
The second part involved the impact of technology in society. "Those are roles such as tech culture and tech in our lives. We want to produce idea-driven consumer technology stories."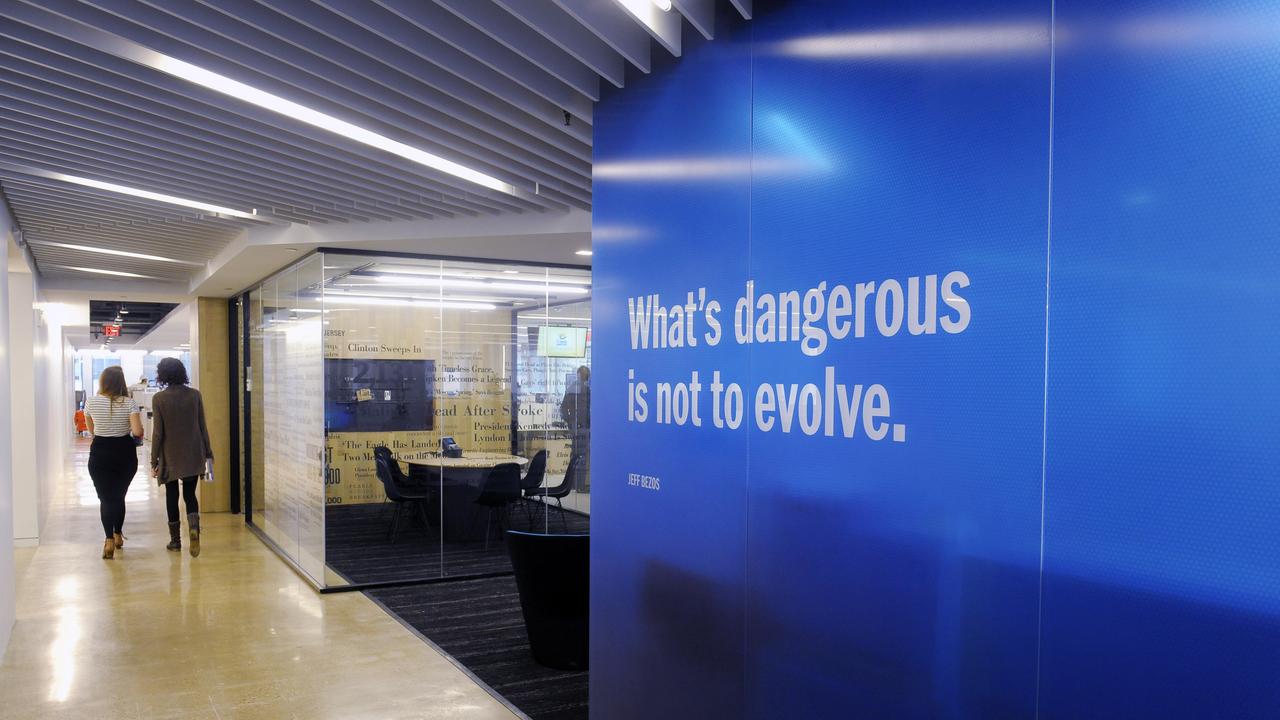 Cho said old-style reviews of gadgets centred around features and specs were "boring".
"We want to produce ideas that drive consumer technology stories, not just review of devices.
He gave the example of Apple Watch Series 4, whose health functions aim to assist older people, such as by detecting falls and alerting carers.
The Post's approach was to invite older people to use the Watch and report that.
The third part of the hiring spree was technology video. He said the Post had seen a 3,000 per cent growth in technology video views. A recent negative video review of Amazon's in-home and in-car Key delivery service received nearly 12 million views on YouTube alone.
He said the Post had been on "an amazing ride" since Marty Baron became editor. Baron was featured in the movie Spotlight as executive editor of The Boston Globe which uncovered the Boston Catholic Church sexual abuse scandal.
Cho said that under Baron, the Post's readership went from less than 30 million in 2013 to between 80 and 90 million unique readers per month. Online it had surpassed more than 1.5 million digital-only subscribers. That's additional to print subscribers with digital access.
"The Post has been on this resurgence and we've hired quite aggressively over the past five years," Cho said. "The tech initiative is one of the biggest initiatives we've had in terms of hiring and it's in line with the general resurgence that's been going on at the Post."
He said the technology hire was not allied to any commercial drive to boost revenue. "There's no business transaction here, we are completely separate from The Post business division which handles advertising and subscriptions.
"There's no 'these positions need to be paid for'. It's just a pure journalistic expansion that makes sense and there's enormous interest in the topic and these companies have enormous influence over people's lives."
Published in The Australian newspaper