As a kid I had a simple rule: if it moved, I wanted to be on it.
I rode trikes, bikes and ponies from the local riding school. I joined a tramways club that let us ride in Melbourne's vintage trams on weekends, and at about 13, sold chocolates and lollies on Melbourne's Puffing Billy, so I could enjoy free narrow gauge trips through the Dandenongs on weekends.
(Our English teacher, Harold Hewett, was a rail enthusiast and had spearheaded the movement to bring Puffing Billy back from the brink. He deserves a statue.)
In the 60s we had rollerskates but rollerblades were yet to come.
My love of transport was typical of many kids. And one of my favourites was my shiny red scooter. There was no electric assistance, no disc brakes, just a bell at front and a wedge-shaped brake pedal at back that you'd step on to moderate the speed.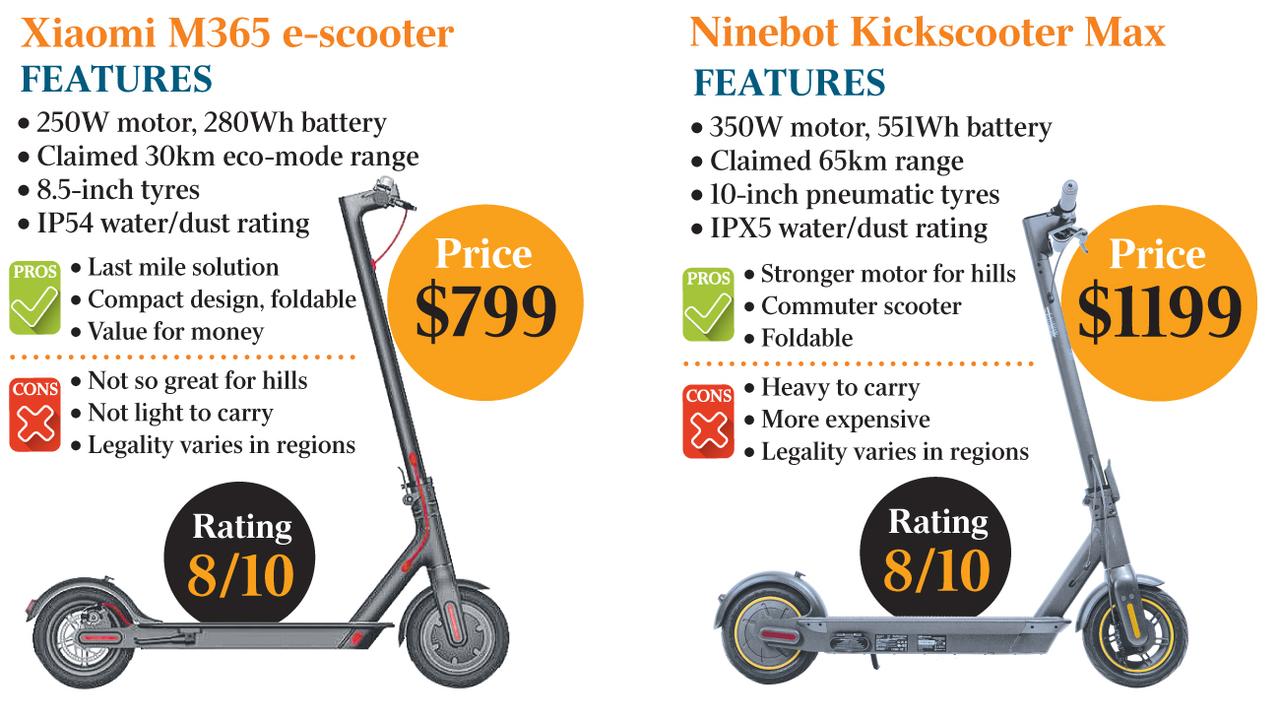 They are eons away from the more sophisticated electric scooters that are proving popular with inner city commuters. Scooters aren't without their issues, which include their legality on streets. You can buy them anywhere in Australia, but you can only ride them publicly in Queensland while Adelaide and Darwin are conducting trials.
However, the distributor who supplied two scooters for this review says he sells more scooters in NSW, where they can't be used on roads, than in Queensland.
For this review, I tested a Segway Ninebot Max G30, and the smaller Xiaomi M365. Both are sturdy scooters that travel comfortably up to 25 km/h, the legal limit. My rides took place on private land.
If you're not familiar with the set-up, on the handlebars there's a bell and brake lever at left, a screen at centre which shows speed and lets you choose three levels of electric assistance, and a lever at right for throttling the motor. The zero throttle position idles the motor and slows the scooter on flat ground.
You stand on the scooter with one foot, kick the ground with the other to get moving, and turn the throttle and you're away. You don't need to change gears. It's as simple as that.
Both scooters are easy to ride, the running board is big enough to support both feet, they corner well if you turn carefully, and the dual braking system with disc brakes at the back is responsive and brings you to a quick stop.
The difference between them is size, weight, power of the motor, battery size and range. These scooters are bigger than the small micro-scooters that fold up and are light to carry, but frankly, if you are going any distance, you need a scooter that is solid. The question is which one.
The lighter Xiaomi M365 (RRP $799), is designed more for flat terrain, and has a 250W motor and a 30km range. Recharging the 280Wh battery takes around five hours.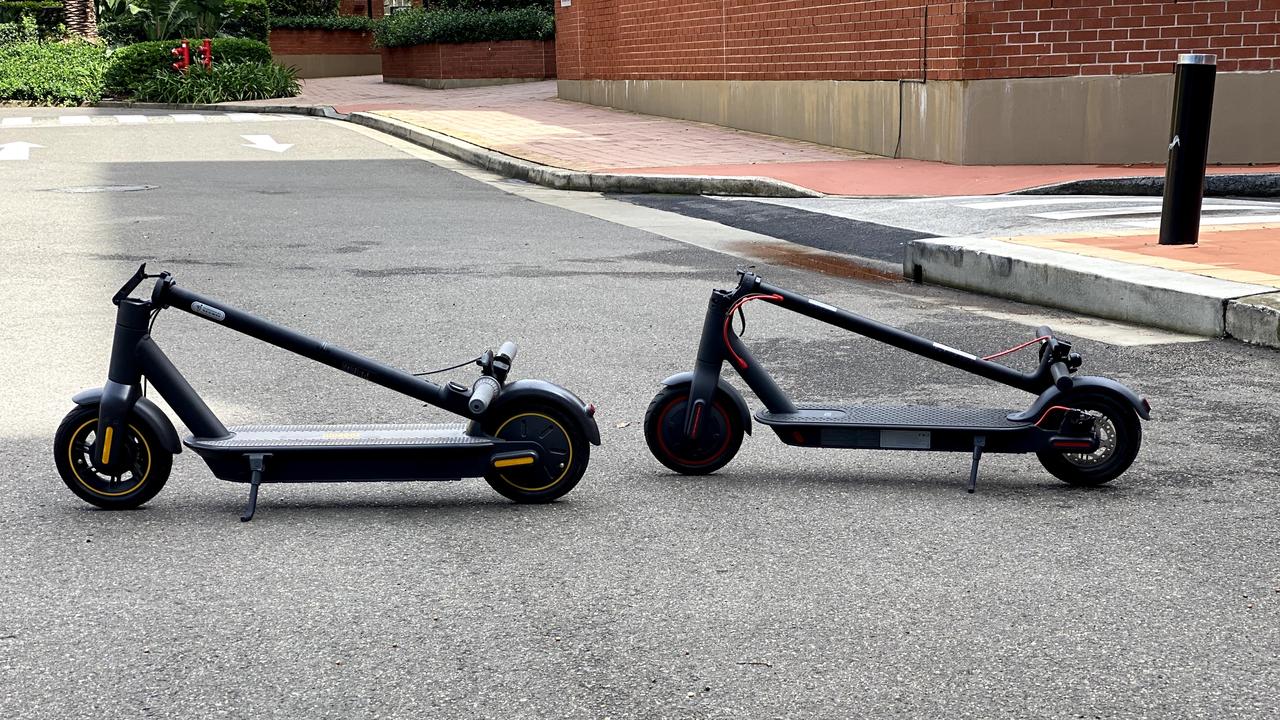 It has a 1.1 watt headlight with a range of 6m, a rear tail-light, and 8.5-inch tyres to make riding a little smoother. You'll still shudder over rough roads and stones and at curbs.
The M365 weighs 12.5kg, so it's not hard to fold and carry around. But I wouldn't carry it too far. You can manage it up a flight of stairs and take it out of the boot at a parking station for local transport. Depending on your workplace layout, you can probably sneak it under your desk.
I'd put this scooter in the category of last mile solutions. The 250W motor means it's not suited to steep hills. You need to take terrain into account.
The bigger and more expensive Segway Ninebot Kickscooter Max ($1199) is a commuter. It has the same 25 km/h top speed which is the legal limit, but a more powerful 350W motor. Sure, you can't go faster but this scooter can travel up hills, with the manufacturer citing 15 degree slopes.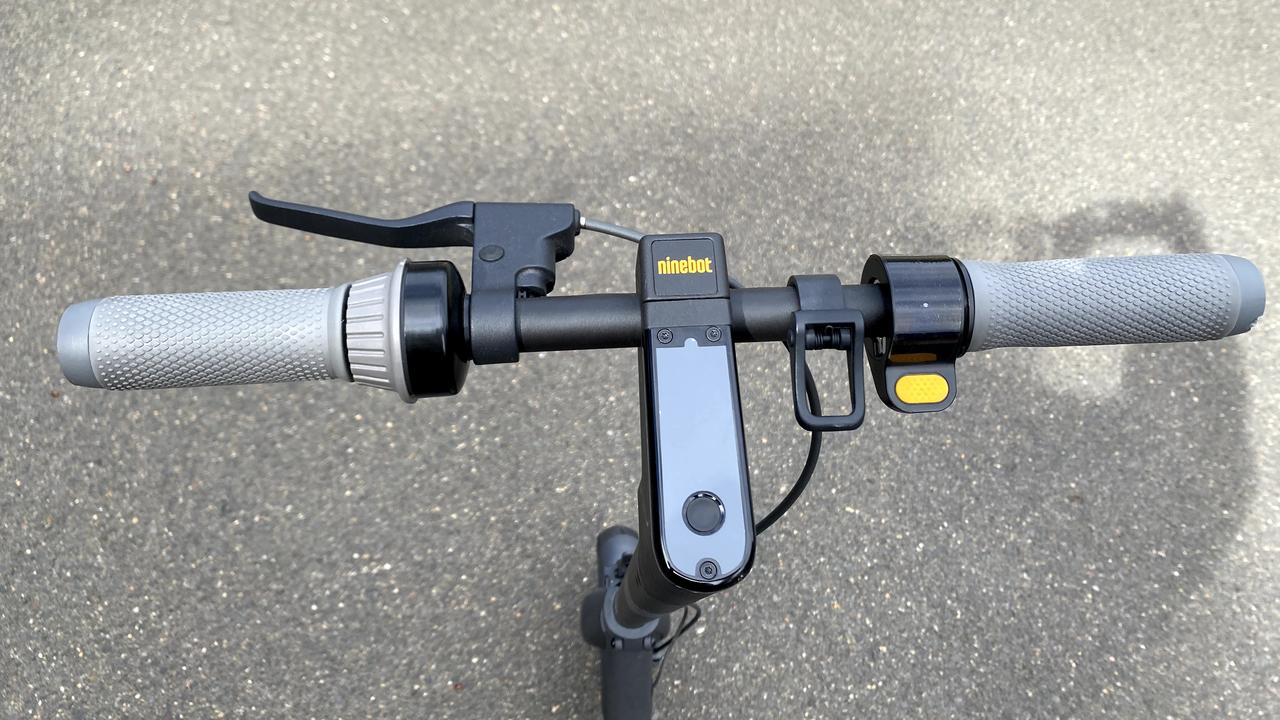 I saw the value of the more powerful scooters when I recently used Neuron Mobility hire scooters to zip around Auckland, which has some hills that remind me of San Francisco.
This scooter also has a bigger 551Wh battery that charges in about six hours. You can still recharge overnight or during the day in the office.
The downsides are cost — it is $400 more than the M365 — and its 18.7kg weight. It's heavier to hold and it will depend how brawny you are whether you can sling it into the boot.
That's why I think this is more an option for longer commutes and hillier terrain.
These two scooters show there are different use cases and it's horses for courses.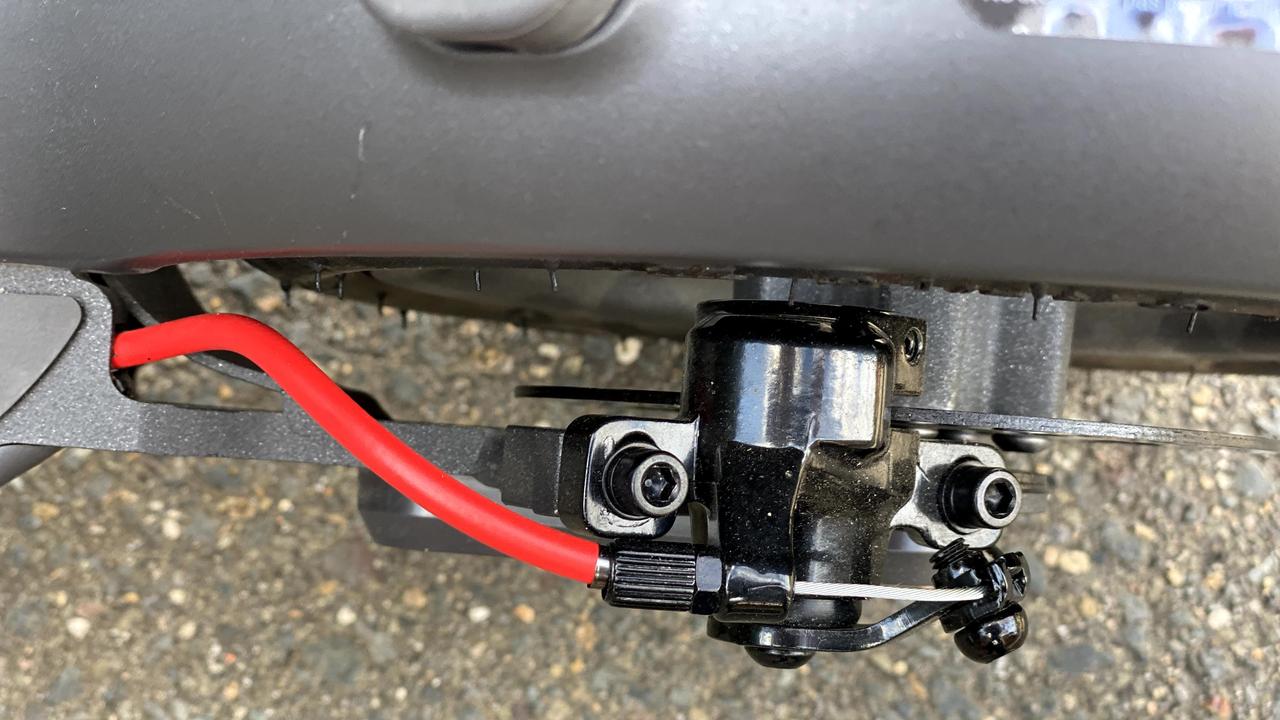 Be aware that these scooters don't have much clearance, so beware of steep gutters, media strips and obstacles on footpaths.
Despite restrictions on their use, Nathan McGregor from electronics distributor ICT Century Australia says 100,000 e-scooters have been sold in Australia over the past two to three years, so they are popular. But why buy one when you can hire them where they are legal?
He says many rental scooters don't have helmets, you often can't find a scooter when you need one, and rental costs per minute can be expensive. There's a public pushback on rental scooters and bikes littering the street.
The legality of e-scooters varies between states and regions. You need to check if your area allows e-scooters or is trialing them, and what the speed and power limits are for them to be legal.
Queensland lets people operate "rideables" up to 25 km/h. You can't ride on main roads but can on roads with a speed limit of 50 km/h or less with no dividing line or median strip.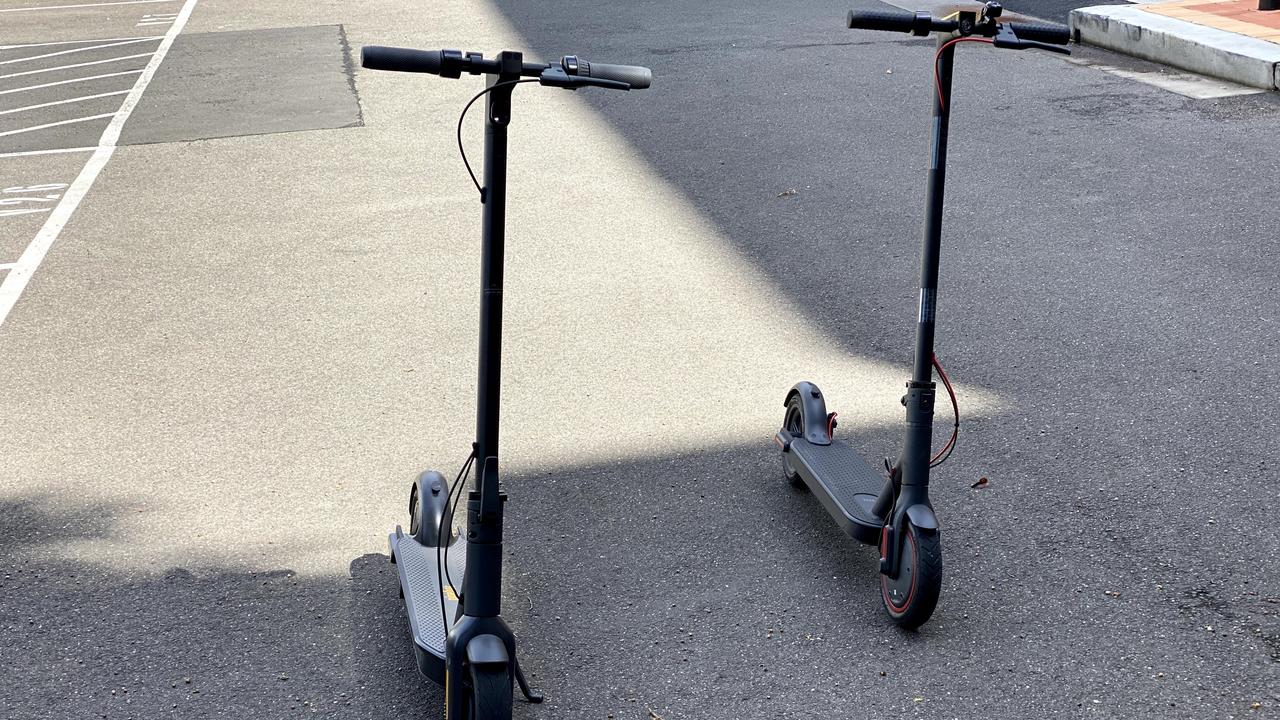 Sydney has axed a planned trial of e-scooters over concerns the hire companies might "pollute Sydney" but lobbying continues.
Victoria, Western Australia and Tasmania allow only very light, low-powered scooters up to 10 km/h.
Only designated hire company scooters can be ridden in the Adelaide trial. Neuron Mobility is operating the new Darwin trial.
Auckland Council's firm approach to regulation, where they license hire companies individually for discrete periods, seems like a good model; the council didn't hesitate to boot out Lime and Wave for breaches. But owning one may be the way to go.
You can buy e-scooters online from.segwayninebotau.com.au, mi-store.com.au, JB Hi-Fi, Harvey Norman and other retailers.
Published in The Australian newspaper