Apple has delivered power in its new 13-inch MacBook Pro equivalent to a premium model costing $1000 more.
This is due to the historic change of Apple swapping from using Intel processors in its Macs (which it had used for 15 years) to using its own in-house designed chips based on ARM architecture.
So far Apple has produced one Mac chip, the M1, which it is making available in the new 13-inch MacBook Pro, as well as a new Mac mini desktop computer and MacBook Air.
This M1 Pro model replaces the entry level 13-inch Intel MacBook Pro that costs from $1,999. Apple has preserved that price, but after running tests, it seems the entry level M1 Pro performs as well as an Intel model costing $2,999.
Some specs of the new Pro are lower than high-end Intel Pros, such as the number of Thunderbolt 3/USB-3.1 ports – two instead of four. You get lower storage options: 256GB and 512GB instead of 512GB and one terabyte, and 8G of RAM memory instead of 16GB. Still, the M1 Pro performance is very good and battery life is better.
However, this change from Intel Core i5 chips to Apple's own M1 system-on-a chip impacts the software you can run on the Pro. Applications built for Intel chips won't run without modification.
READ MORE: Apple's answer to working at home | Apple releases powerful new-age Macs | Apple's small speaker offers big sound | Apple's beast of an iPhone 12 | Apple unveils iPhone 12 with 5G | Zero Latency VR opens virtual doors in Sydney
The scenario of how the software operates is the same for the Mac mini, which we discuss in detail here.
You may also wonder what the difference is between the new M1 MacBook Air and this MacBook Pro, given they have the same chip. The Pro has a fan and cooling system which means the processor can operate optimally for longer, the M1 MacBook Air is cooled passively.
Apple has worked around its software problem with the M1 Pro by supplying developers with tools to recompile their code so that their apps will work on the M1 platform. As I discovered, some do work but others are yet to be converted.
Adobe, for example, says it will release a version of Photoshop for M1 devices before the end of the year, with Lightroom coming to market early next year.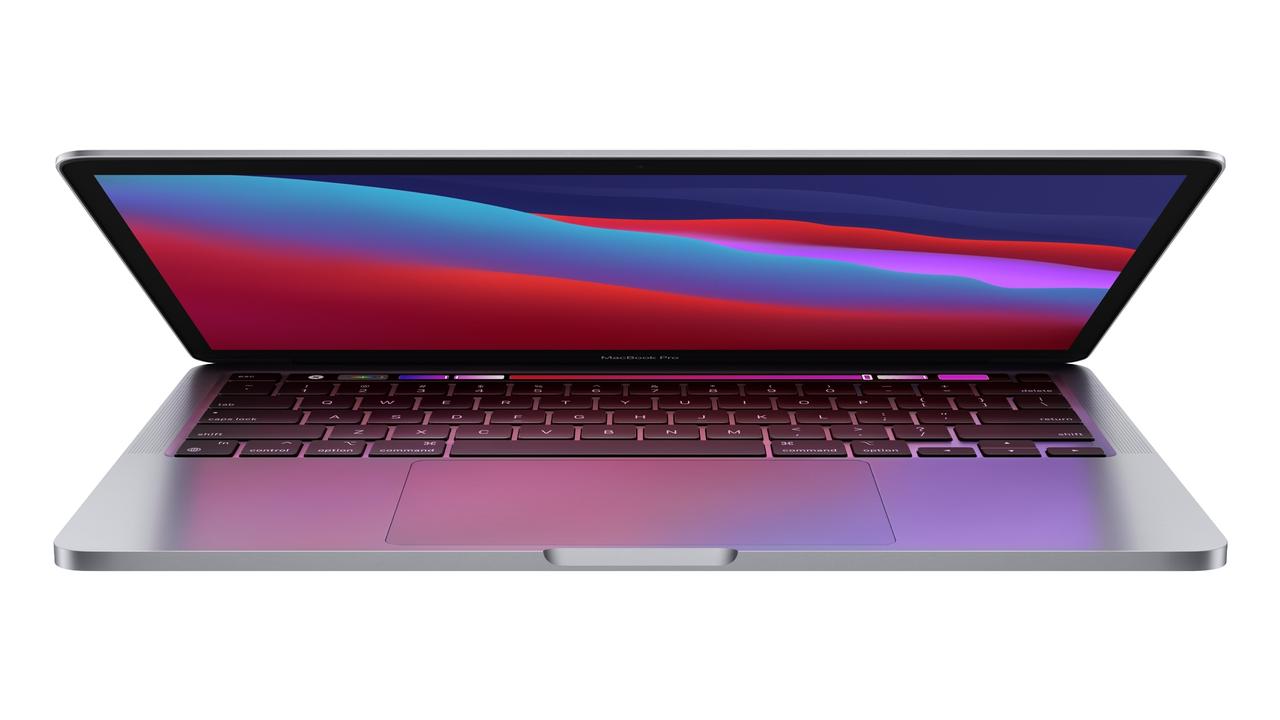 For apps that are yet to be converted, Apple has bundled an interpreter called Rosetta 2 that takes old code and converts it to new code as the app runs in real time. The fact that this interpreter process can run a number of games in real time is impressive.
You don't have to worry about installing Rosetta 2 as the MacBook Pro does this automatically the first time the interpreter is needed and it works seamlessly.
In the case of Adobe systems, I could run the latest Photoshop Elements built for Intel chips in this way. Likewise I could install and run LibreOffice and VLC media player built for Intel architecture. Not everything runs – I found apps with .msi extensions wouldn't.
Apple has also encouraged its developer community to build what it calls "universal apps" that will work with both the Intel Macs and these M1 Macs. Apple's compilers can generate code for both the older and new Macs.
The M1 processor also can run iPhone and iPad apps natively on these Macs. You can install them from the Mac App Store and they run in their own Window.
The other piece of the jigsaw puzzle is the new macOS Big Sur operating systems; there are versions for both Intel-based and M1 chip-based Macs.
Apple has supplied lots of statistics about how fast the M1 processor and graphics is on the MacBook Pro, but I thought I'd see for myself.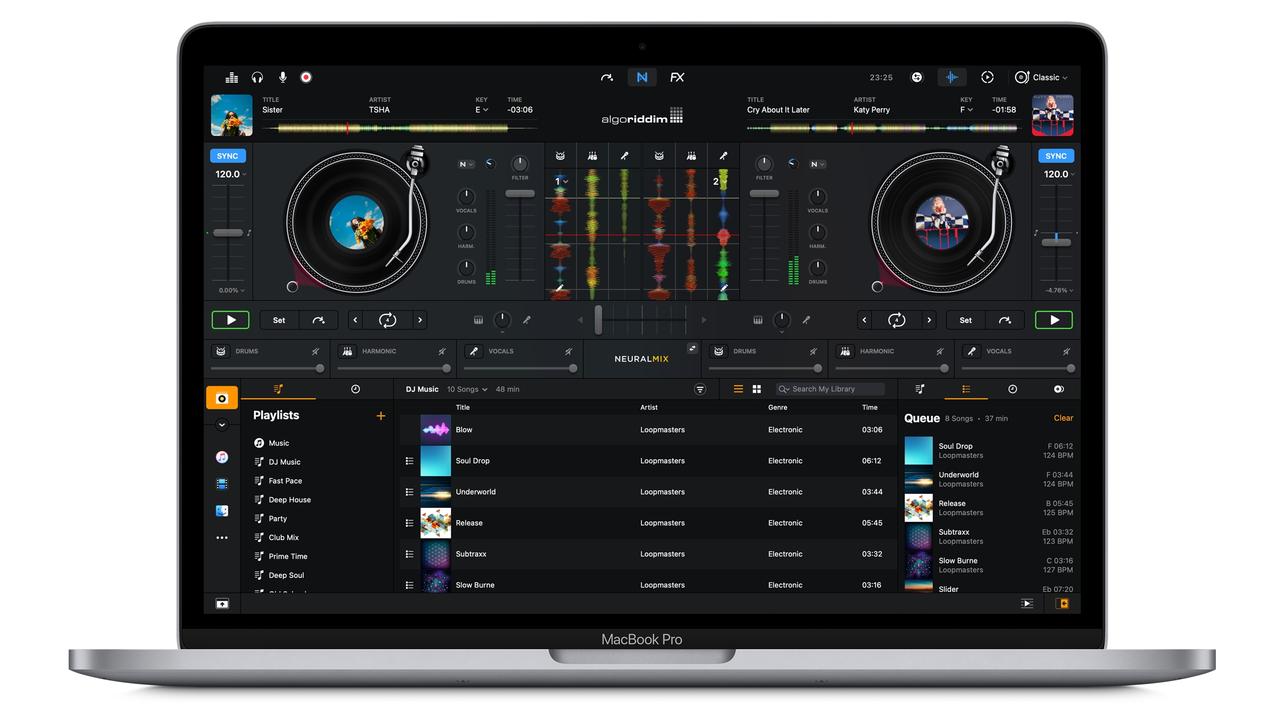 As with the Mac mini, I could scrub through, render and output 8K video comfortably in Final Cut Pro. Pixelator Pro interpolated the pixels of an image zoomed to about 1500 per cent. The MacBook Pro seems to handle these types of tasks comfortably.
I ran the Cinebench R23 benchmark on both the expensive Intel Pro and the M1 Pro. The Intel Pro scored 1060 and 4378 for single core and multi core CPU performance but the M1 Pro scored better: 1506 and 7784 respectively. That's a considerable jump in performance.
There's also a difference in battery life. I ran our usual test of playing 1080p video on both machines at 50 per cent brightness. The Intel-based MacBook Pro lasted 8 hours 42 minutes on a single charge whereas the M1-based MacBook Pro lasted 16 hours 16 minutes with the same test.
This battery life difference isn't unexpected; ARM processors (like the M1) generally offer great battery life, but that usually is at the expense of performance; here the M1 Pro offers better CPU performance too.
It's worth noting that the M1 also contains a 16-core Neural Engine that boosts performance; Apple says it is capable of 11 trillion operations per second.
Appearance wise, it's hard to tell the two 13-inch MacBook Pros apart. The M1 model has half-height left and right arrow keys compared to full height ones on the Intel model.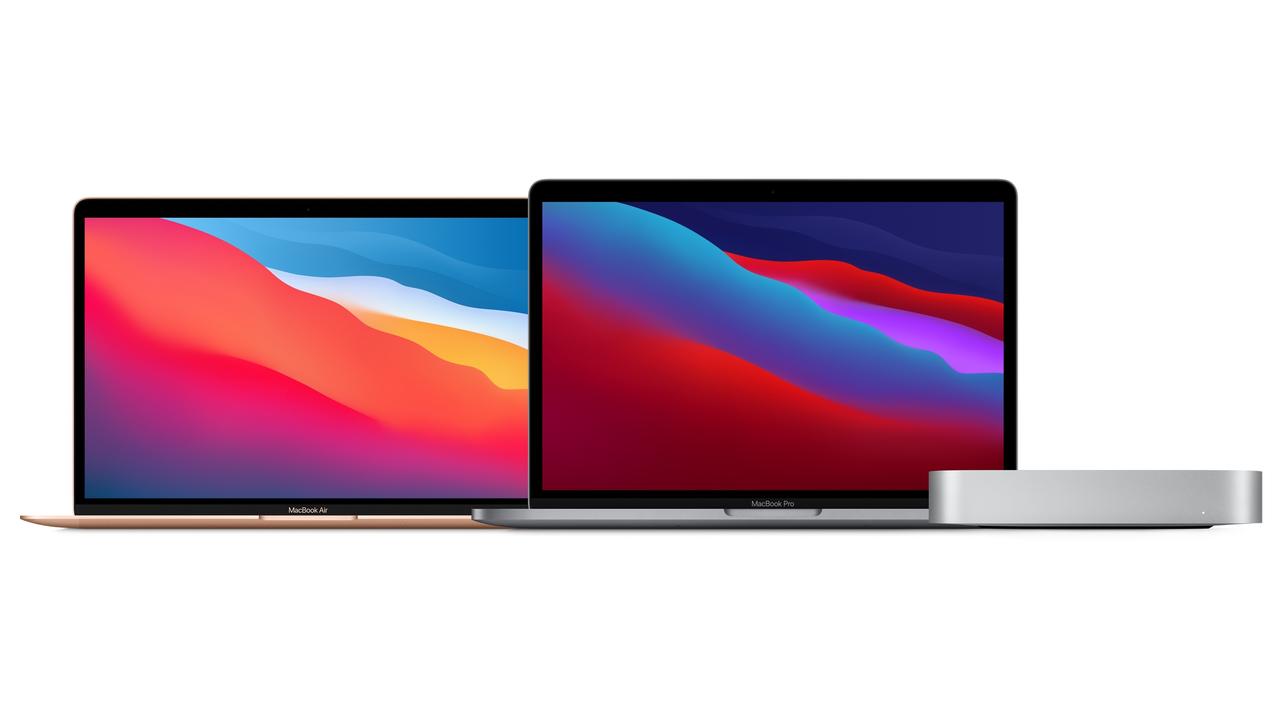 The function key on the M1 model has a second symbol. It can display a table of emojis.
More significantly as I mentioned, the 13-inch M1 model has two USB-3.1 Gen 2/Thunderbolt 3 ports whereas the high-end Intel models have four. Both have a port to plug in your headphones.
So where next for the MacBook Pro? We don't know but Apple is eventually likely to replace the higher end Intel Pros with Apple Silicon versions. Maybe the high end ones will have discrete graphics cards to be different. It's early days in what Apple says is a two-year transition to this new product line.
The newer M1-based 13-inch MacBook Pros with 256GB and 512GB of storage and 8GB of memory are $1,999 and $2,299 respectively and are available now. The remaining Intel models with 512GB and one Terabyte of storage and 16GB of memory are $2,999 and $3,299. That's a $1000 gap.
The lower storage shouldn't be prohibitive. You can plug in a Thunderbolt-3 enabled SSD external drive to circumvent the storage difference.
The first bunch of M1-based MacBook Pros already loom as great performers at a reasonable price. They are available in silver and space grey.
Published in The Australian newspaper.