Tobin Richardson spent four years convincing tech firms to work together and unify the operation of smart home devices.
Later this year or early next we will start to see the fruits of his labour with connected lights, cameras, door bells, sensors and more working with equipment from competing brands.
Mr Richardson, the chief executive of the Connectivity Standards Alliance, has achieved what some thought impossible by convincing the likes of Samsung, Apple, LG, Amazon, Belkin, Huawei, Ikea and more than 500 companies and organisations to cast aside their "walled gardens".
"Getting devices from one manufacturer to work with each other is absolutely what this is about," Mr Richardson said.
The companies feared the smart home concept would die unless devices connected to the internet reliably talked the same language. They recognised they'd be more successful selling products in one smart-home marketplace.
Mr Richardson said smart home devices would still connect using the same networks as before, such as Wi-Fi, Ethernet, Thread and Zigbee. But commands and their data would stream in the same language.
READ MORE: Treasury probes Meta over news code | Apple wind farm deal to replace customer power | China actions could endanger global chip supply afresh | MasterCard signs with Blockchain Australia
"What Matter does is effectively create a base language for interoperability and for devices to talk to each other," he said.
Consumers might "like the voice assistant from over here, the screen from over here, the TV from this company and the light plugs from there and none of these work together".
He said Matter addressed the reliability of the connection of home devices to the internet.
The Matter standard required devices to keep working even if a home loses its internet connection.
"You're not able to take advantage of the services that might be associated with direct-to-the-web connections, but all of the local functions are still supported with Matter," he said.
It would be up to individual vendors such as Amazon and Google to decide how much of their cloud offerings would be adapted to working locally.
Mr Richardson said Matter had compiled an open-source software development kit that enabled companies to build the protocol into their devices; firms could contribute to the code on GitHub.
He said he hoped home users would not need to buy devices afresh for Matter compatibility. "We think a lot of companies can take that approach so that they can do software upgrades depending on how sophisticated the chips they have in the device are," he said.
"If it's an IP internet protocol-based device that has Wi-Fi or Thread or Ethernet, then this ­effectively becomes a software upgrade over the web.
"For those that can't upgrade, we expect that companies will introduce gateways and other methods to have those devices in the network and be able to talk to Matter devices."
Mr Richardson expected the Matter rollout to accelerate with the standard finalised in coming months. It would then be up to product manufacturers how fast they introduced Matter.
While the formal alliance began four years ago, technology circles had been talking about a single IoT language decades ago, he said. This included "the father of the internet" Vint Cerf.
Mr Richardson said he personally became involved 12 years ago when talking to a friend in a bar about the need for a common IP language for health equipment.
Major firms confirmed to The Australian they were readying for Matter compatibility.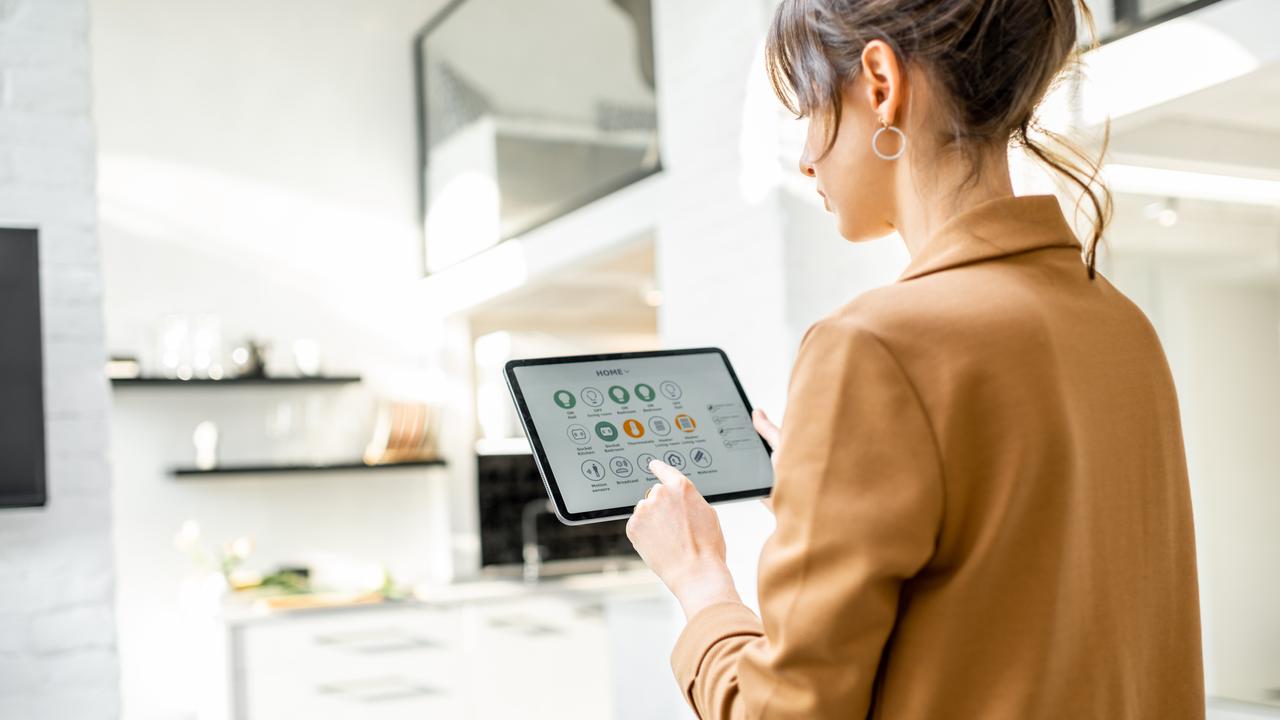 "We believe that fundamentally the smart home will continue to include devices and services that come from many different companies and brands," said Marja Koopmans, director of smart home appliances at Amazon.
She said customers had connected more than 300 million smart home devices to Alexa. Existing devices would leverage Matter once it was introduced.
Apple said a software update to iOS 16 would bring Matter support once it became available, "enabling a wide variety of accessories to work together seamlessly across platforms, helping fulfil the true vision of a smart home".
Google's support for Matter includes making available a "fast pair on Android" feature for headphones. It has already issued a list of devices that will support Matter later this year.
"All existing Nest-branded smart speakers and displays will be upgraded with an over-the-air firmware update to support Matter," it says.
Locally, Optus recently launched a "Smart Spaces and O-Team business" offering installation of IoT devices at homes and businesses. Vice president TV Clive Dickens said Optus joined the alliance about 18 months ago and had helped produce documentation around the standards.
He saw Matter as "a huge opportunity". "Historically you had to be locked into an ecosystem of a Samsung device, an Apple device, a Google device or an Amazon device.
"Finally, these companies are realising the interoperability of power, Wi-Fi and spectrum is equally as important as interoperability between cameras and screens, and all that kind of effect."