Working in a radio isolation chamber, Telstra technology specialist Lindsay Munks grasps a phone in varying grips to test the signal it emits. Mr Munks, who started working in mobile telephony in 1982, has conducted his hand tests at Telstra since 2009. He works in one of many signal isolation chambers that Telstra uses to accredit phones wanting its sought after Blue Tick of approval.
Blue Tick mightn't seem a big deal to many, but to rural and regional users, it means getting a phone signal from a farm's front gate to its back paddock, or an extra kilometre down a local road.
Inserting a Telstra SIM in your phone isn't enough, the phone needs to be tuned to use Telstra's full bandwidth, such as the 700MHz 4G/LTE band 28 and 850MHz 3G band 5. Blue Tick specifically tests a phone's voice call capability rather than data on 3G and 4G. 5G testing is yet to begin.
Mr Munks is among 45 working at Telstra's secretly located testing centre. "People have local knowledge. They know they're coming in and out of coverage. Those are the people who are going to see the difference, because they know where their phone works, and where their friend's phone doesn't work."
Blue Tick also matters when travelling along highways. "It can mean the difference between holding onto a 4G signal or dropping back to 3G. If you're in your car and you're doing data that can make a big difference."
Gaining Blue Tick accreditation starts when Telstra provides network specifications to vendors such as Apple, Samsung and ZTE, along with requirements they need for their customers.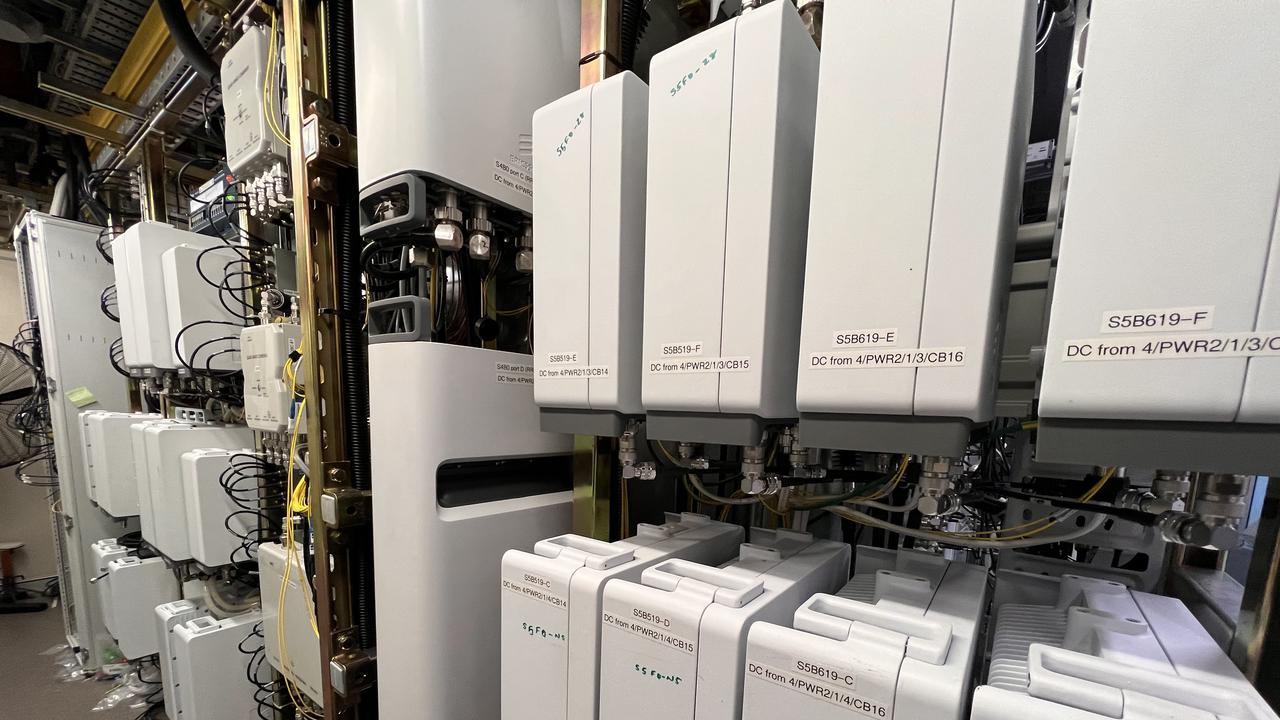 Telstra's test chambers simulate different environments and scenarios, how quickly a phone can connect to 4G and hold a signal and how it would be impacted by various terrains. Telstra also conducts road testing.
The telco is working on testing a phone's 5G and millimetre wave capability, but this will focus on data transmission rather than voice calls.
Mr Munks said network requirements will change constantly as new features were rolled out, such as beam steering which focuses a signal in a specific direction, new radio technology for 5G called 5GNR, and a more sophisticated form of 5G called Standalone 5G.
Mr Munks said Telstra had a long history beginning about 2005 of working with manufacturers to build phones suited to Australian conditions. "Nobody was making phones that supported band 28, so we had to have bespoke mobiles made for us."
He said the dialogue had been especially important with phone makers in Korea which has universal coverage. "The idea of driving off the edge of coverage and having no coverage is not something that they had seen before."
It's not just phones; Telstra also tests IOT devices and car routers in its shielded rooms and Faraday cage.
Mr Munks said Telstra had a particular issue with grey market phones – cheaper versions of handsets bought overseas or online. They would not support band 28, which left them restricted to bands not optimised for country areas. Smart watches also can had this problem.
In addition, grey market phones could constantly ping a network in an attempt to register and fail. This could interfere with the network and slow it down. In contrast, Blue Tick phones were configured to attempt network registration at predesignated times intervals to avoid this.
He said Telstra received weekly reports of numbers of all phone models used on its network and could spot the grey ones.
Published in The Australian