You want an EV but fear range anxiety. While 80 per cent of your driving is shopping, ferrying around kids, and trips to relatives, you rule out an EV because of your occasional long distance journeys. You don't want to be out of charge between Holbrook and Gundagai on the Hume.
An often overlooked form of hybrid EV may suit you – the PHEV or plug in hybrid EV. Common hybrids use petrol and charge the car's battery during regenerative braking and idling. With PHEVs, you fill the car with petrol and charge it separately with power.
Having two forms of charging makes PHEVs sound like double the trouble, but I've been driving an MG HS +EV mid range SUV and it seems PHEVs are a good solution if you want an EV, but occasionally travel longer distances.
The MG HS range is about 450km on fuel and nominally 63km on battery. During my trial I used the 16.6 kWh battery for trips from Sydney to Lidcombe, to beach areas, for shopping and social drives.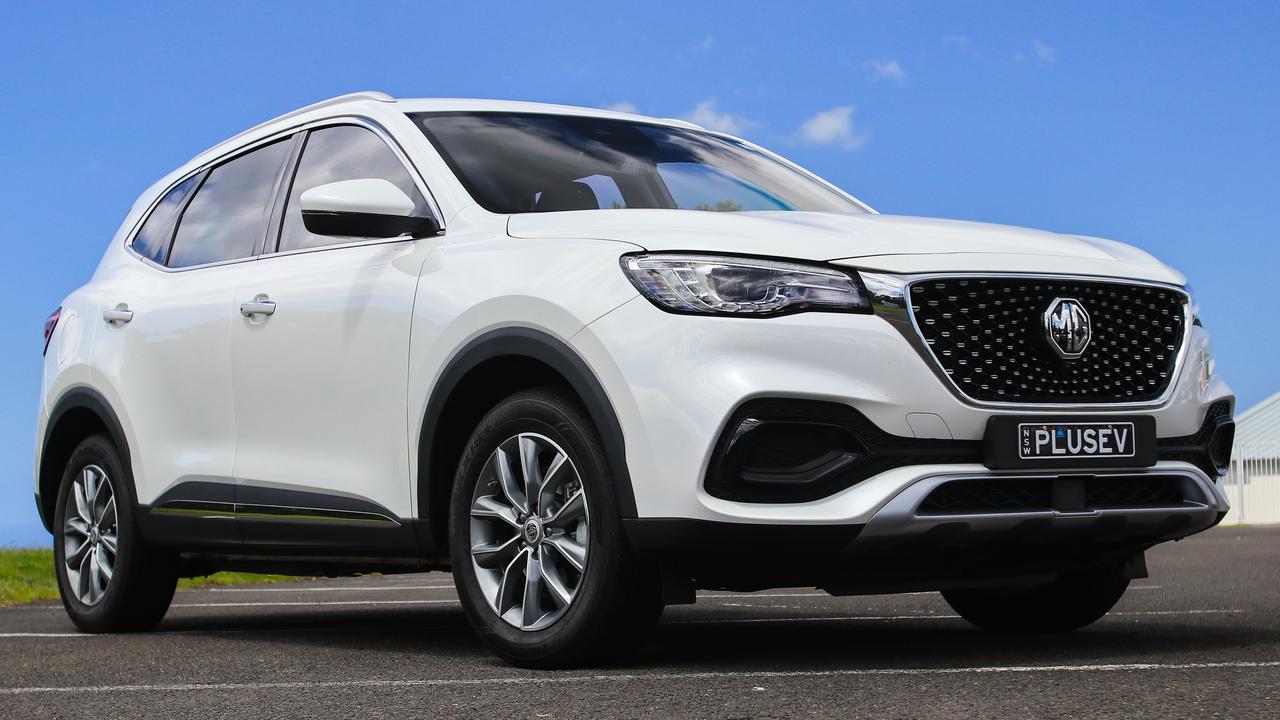 You can trickle charge the car overnight with the supplied type-2 charger and be fully topped up the next morning. You can operate in EV mode constantly and enjoy the cost saving.
That would do me for 90 per cent of days but if you discharge the lithium-ion battery or drive interstate, the car switches to regular petrol. There's no range anxiety.
READ MORE: Tesla's Model Y is finally here … and it's bigger | EVs may be a buzz to drive, but are a drag on poor | You'll feel like a fifth wheel in this Audi | Service with a smile … for the dealerships | Australia's cheapest road trip … for just $16
There are caveats. The nominal 63km EV limit is useless if you live outside urban areas where almost every trip is a longer journey. Second, you still need to charge.
That's no problem if you have a garage and a regular power point and trickle charge. MG says it takes 8.5 hours to fully charge the SUV using the supplied cable which plugs into a regular power point, or 4.5 hours with a 7.4kW home charger.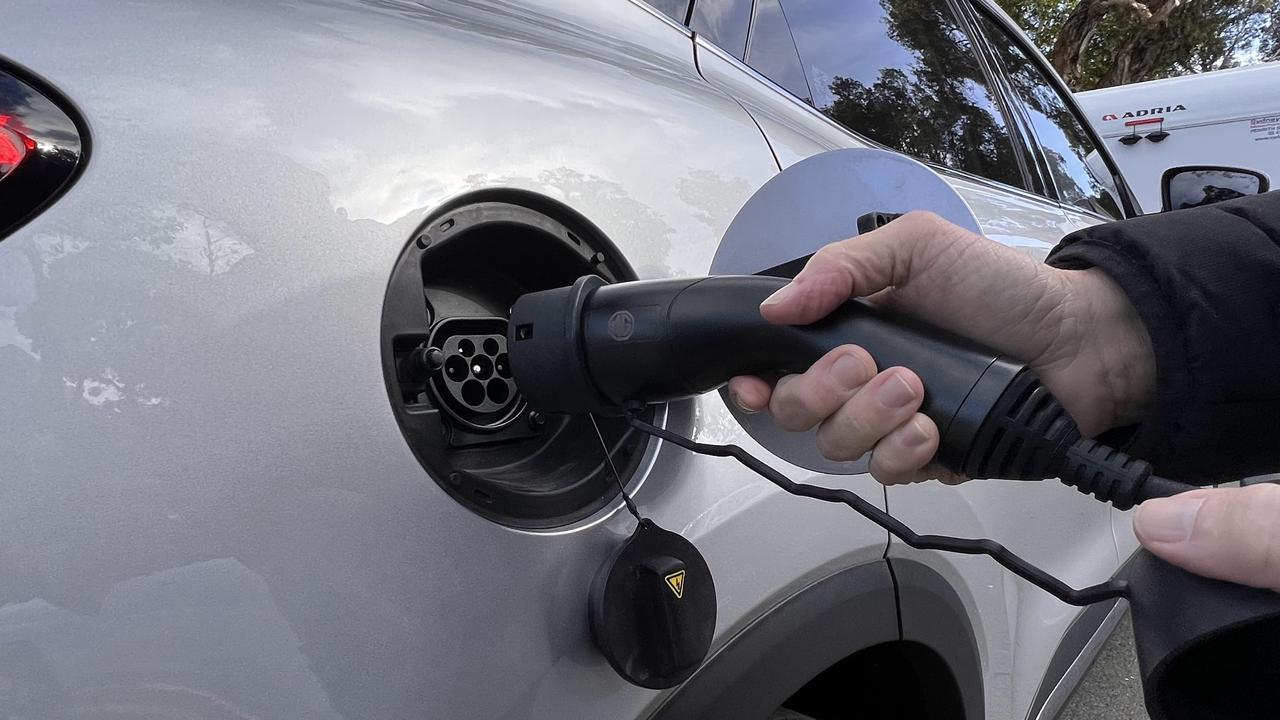 If you live in an apartment, you'll need your body corporate to approve charging facilities and necessary electrical work. One problem could be insufficient building power to support several charging EVs.
I live in an apartment complex with no charging facilities, so during my trial, I charged the MG HS at the local Ikea store where there are four type-2 electric charging bays. Charging is free for now, but it was slow with 3.5kW of supplied power.
During my 96 minutes of perusing self assembled furniture, the car sucked up 5.6 kWh of energy and registered 25km of range. My Ikea furniture and cafe spending would skyrocket if I did this constantly.
Charging at home is cheap. At 25 cents per kWh, I'd pay $4.15 for a 63km recharge.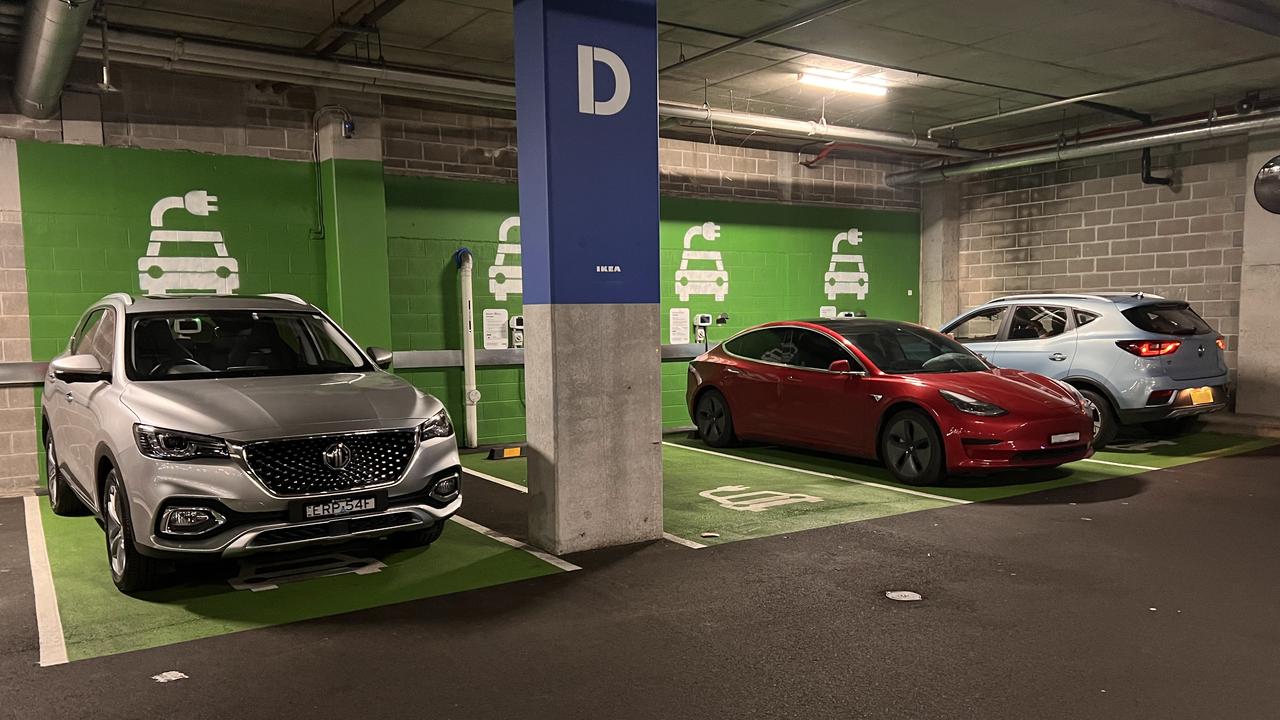 The number of EV chargers on highways is growing, but public charging facilities are surprisingly sparse in inner western Sydney. My closest alternative facilities with faster charging used incompatible CHAdeMO and CCS connectors, so they were no good. Separate type 2 charging units required me having my own charging cables, and these cost in the hundreds.
I therefore hold limited immediate hope of inner city apartment dwellers taking up EVs en masse, except for the original petrol-fuelled hybrids. This is a pity because surveys suggest those aged 25-40 are more partial to owning EVs, and lots tend to live in apartment blocks. Some are abandoning cars altogether.
Electric Vehicle Council chief executive Behyad Jafari said installing EV chargers in apartments is as simple as installing a row of individually metered power points above or along car spaces. Owners could plug in trickle chargers and recharge their EVs overnight. A range of solutions was available. "It can be a rolled gold solution, or it can be simpler as well."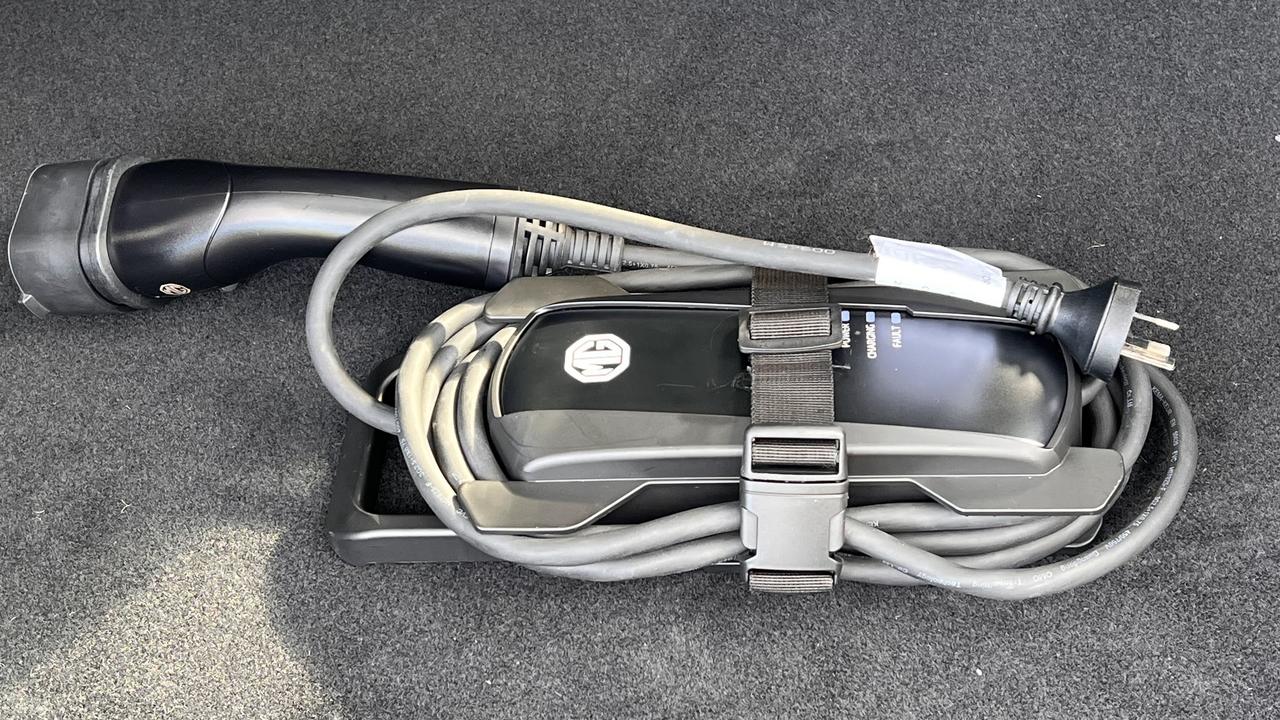 Power points offer 10 to 15 amps single phase. You'll need a type-2 cable rated at 15 amps for faster charging (the MG HS cable is 10 amps). The next step up is a 32 amp, 3-phase charging box offering up to 22kW. You get up to 100 km of range per hour but your car must support it. You don't need a commercial charging solution.
Mr Jafari said plug in EVs account for about 30 per cent of EV sales. They catered to people unsure about buying a fully fledged EV and those definitely needing petrol backup for longer trips. He said plug in hybrid purchasers would have bought petrol cars if the PHEV option didn't exist.
The MG HS +EV is a comfortable midsize SUV that was easy to drive with its 10-speed auto transmission, and easy to park and manoeuvre with birdseye and multiple 3D views shown on the 10.1-inch infotainment screen.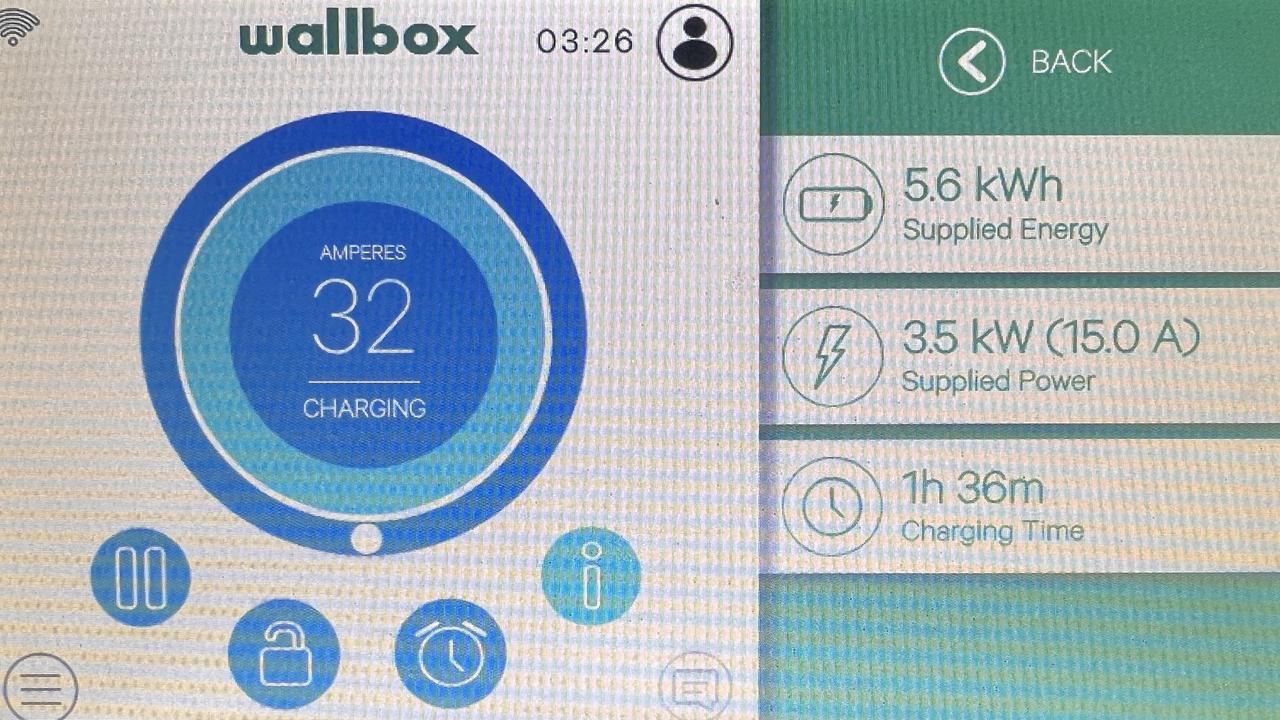 There is a button for choosing between EV and auto driving modes. Auto driving overwhelmingly uses petrol but some battery power too. When driving, the combustion engine is more powerful, however both motors offer plenty of power on the open road.
Other features include keyless entry, push button start, a 12.3-inch digital dash, wired Apple CarPlay and Android Auto.
Downsides include USB-A rather than USB-C ports, CarPlay and Auto didn't work with Bluetooth, a slight blind spot at right of windscreen, no spare tyre, and no fast charging.
There is a seven-year, unlimited kilometres warranty for both the car and battery.
There are two variants: the Excite from $47,690, and Essence from $50,690. It adds 18-inch alloys, LED headlights and a panoramic sunroof.
Published by The Australian newspaper.