A flurry of Chinese electric vehicle brands are about to hit the Australian market and I've been driving one.
The Build Your Dreams (BYD) Atto 3 is a stylish front-wheel drive single motor compact SUV EV with loads of functionality and plenty of character.
It doesn't break the $40K barrier – you pay from $44,990 and $47,990 drive away less a state government subsidy for the two models which are identical except for their cited range: 320km for the standard Atto 3 and 420km for the Atto 3 extended model.
| | |
| --- | --- |
| | Build Your Dream (BYD) Atto 3 SUV EV video review |
Chris Griffith test drives Build Your Dreams (BYD) first electric EV to sell in Australia.
BYD is backed by significant western money. Investors include Warren Buffett and Charlie Munger (Berkshire Hathaway). According to Fortune, Berkshire invested $US232m for a 10 per cent stake in 2008.
The Atto 3's significance is the array of features you get in an EV of its price, and all are standard, such as the sunroof which opens both fully or as a glass panel.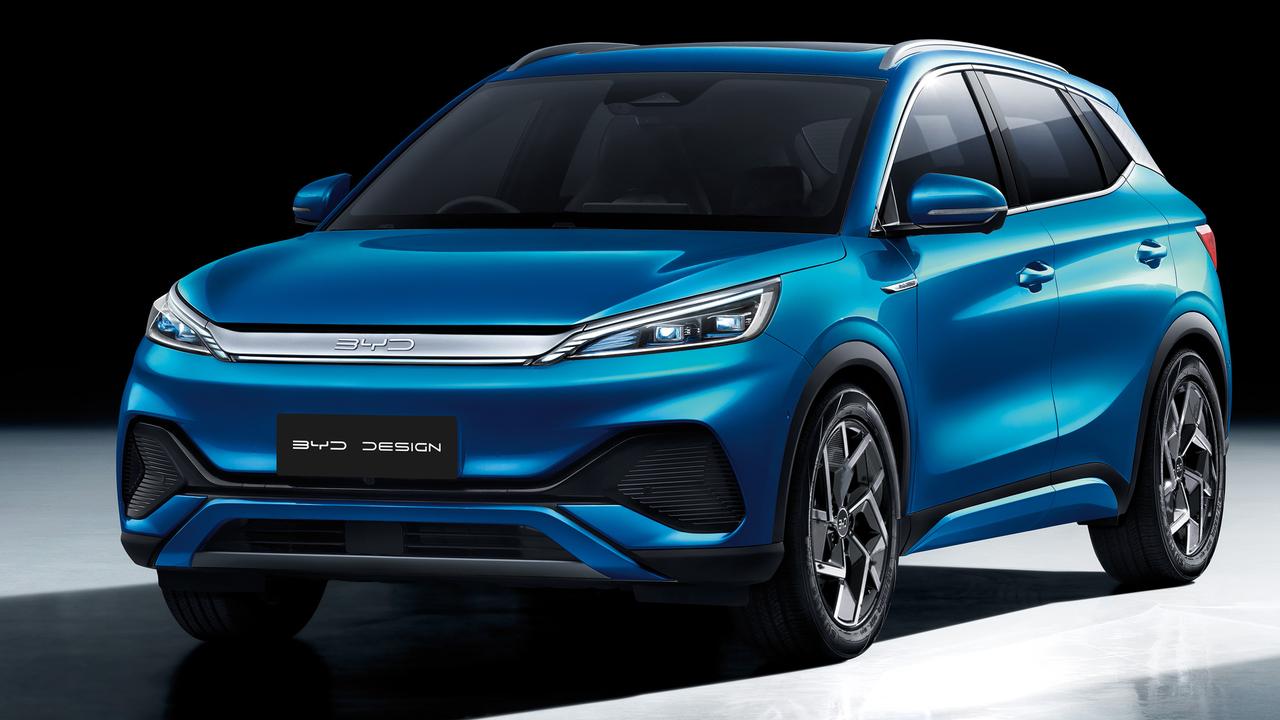 The car is stacked with sensors that offer features such as lane guidance, collision avoidance and rear cross traffic alert, and there's adaptive cruise control – the mod cons of a well-fitted petrol car. It has regenerative braking which transfers energy back to the battery.
READ MORE: Electric dream: How Volvo's latest EV stacks up | Red speakers add a new dimension | If it's speed you need, R3 does the business | Samsung unveils S22 premium phone range
The highlight for me is the eight camera system which makes parking, backing and manoeuvring around objects a breeze. The front 12.8-inch infotainment panel rotates between portrait and landscape and can display multiple views of the car, including an extended bird's-eye view from above which also can display the terrain under the car.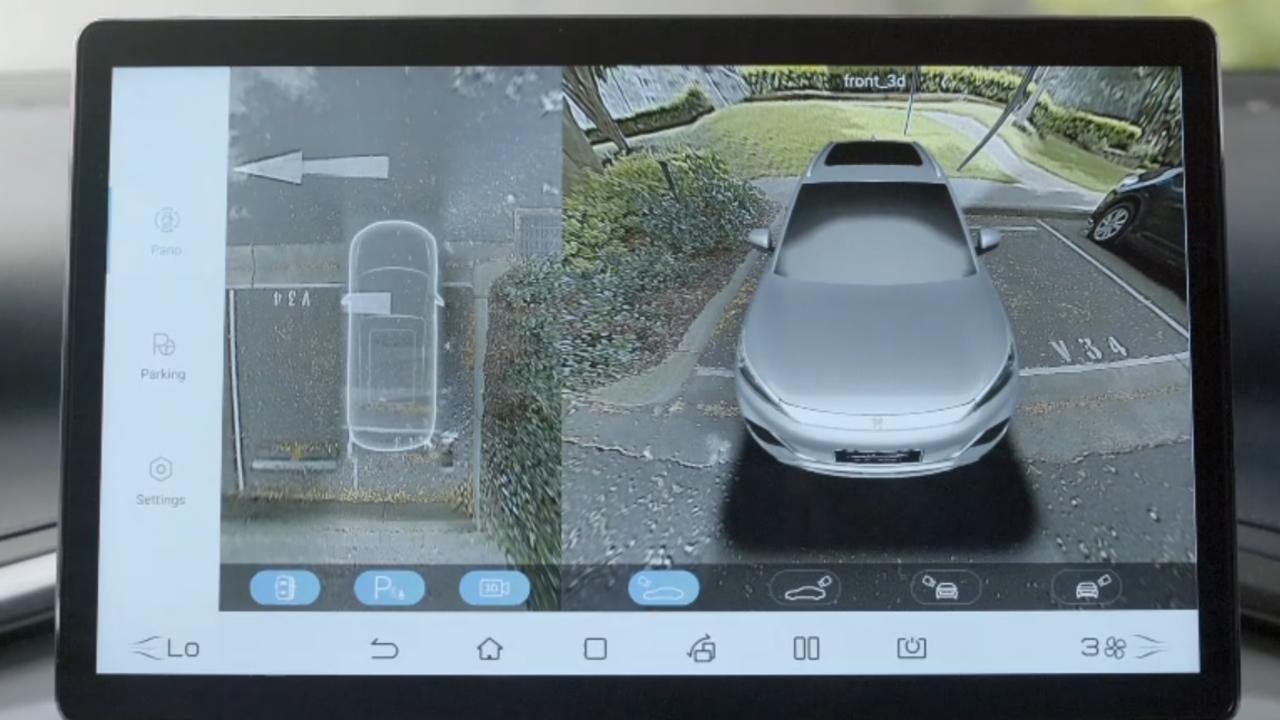 I can view the car from above, in front, behind and rotate the view of the car on the screen with my finger. This all is clever computer simulation compiled from the eight cameras. If you are more anxious about parking than driving (like me), this car is for you.
The cameras double as a video security system which you can activate when out of the car.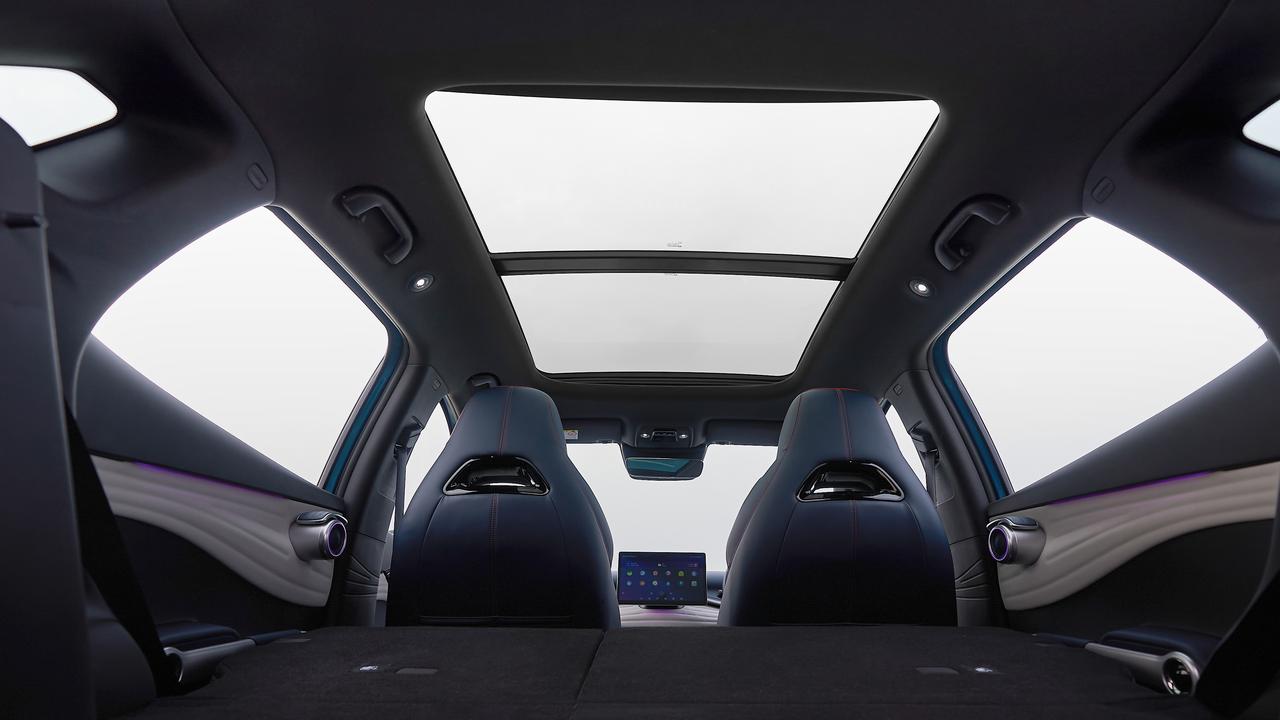 Outside it's a stylish SUV with elegant lines, LED lights and 18-inch wheels. Its lithium-ion phosphate battery is installed underneath the car, but it only minimally detracts from the clearance.
The single motor is at front and there's a decently sized 440 litre boot at rear. There is no spare, only a puncture repair kit. In my view, this practice of ditching the spare in new cars is flawed.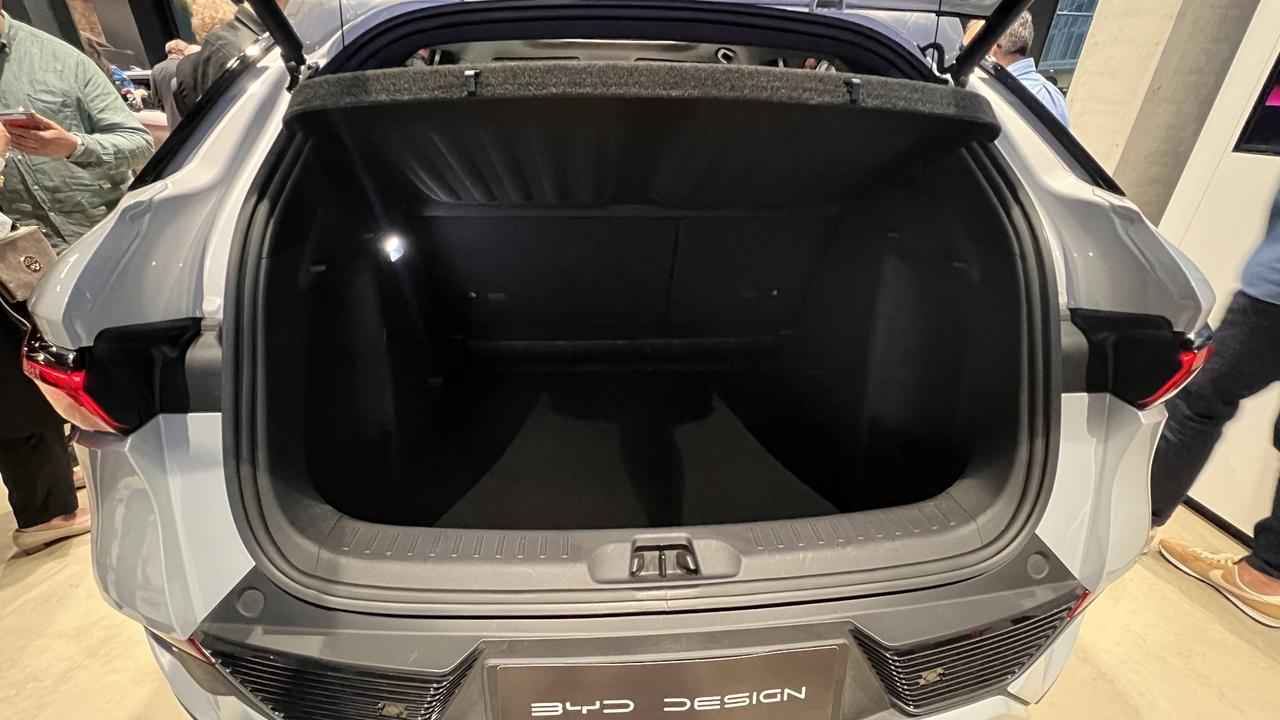 The charging connection offers AC and DC charging. The company claims 45 minutes for 100 per cent fast charging and nine hours on a home charger. The Atto 3 supports common type 2 charging.
The cabin is roomy with mod cons such as electric seat adjustment, wireless charging, and 2 USB-A ports at front and back. The Atto 3 shows that design doesn't have to be dull in an EV with its distinctive circular air vents and its curved door handles that slide across the side speakers.
The large rotating infotainment system sits in the middle and has a range of bespoke apps including navigation and social media. It has its own system for linking to your phone, and managing texts and calls. It doesn't support Apple CarPlay and Android Auto at this stage.
Apart from the main infotainment system, there is a smartphone-sized screen in front of the driver which offers you active metrics – speed, odometer reading, power usage and selected options such as adaptive cruise control.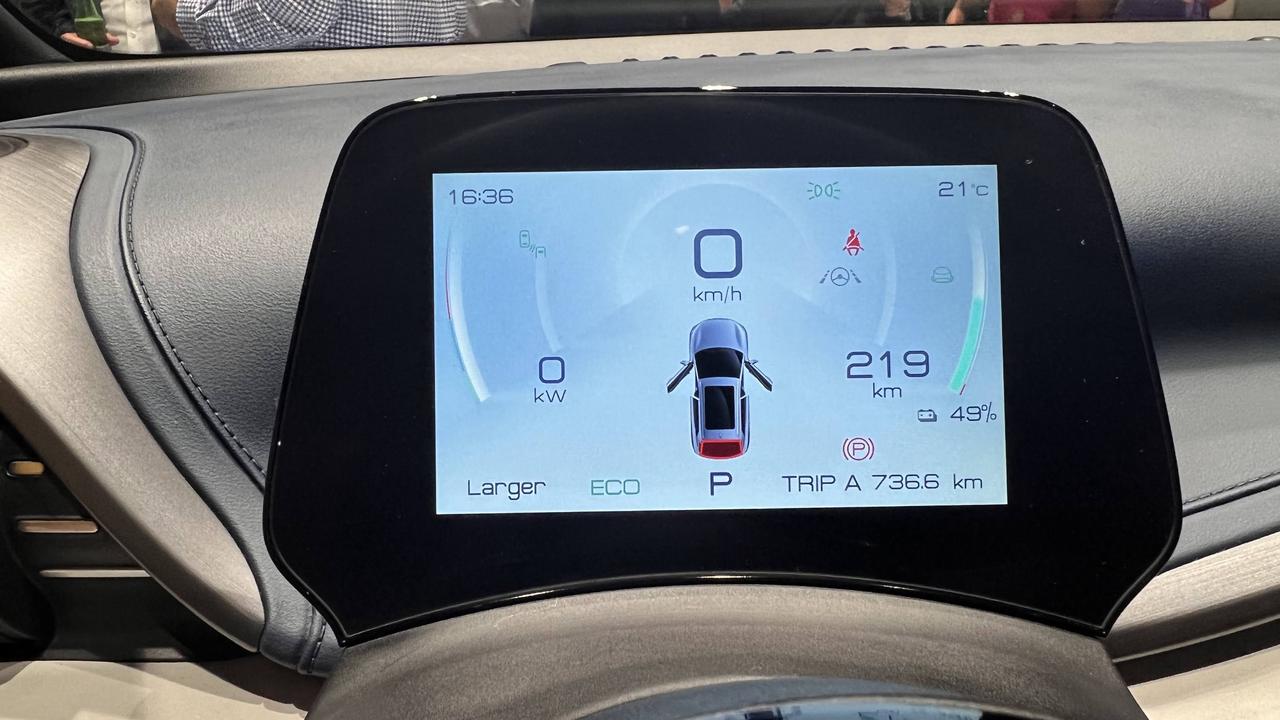 Back seat comfort is enhanced by the absence of a tunnel. The floor is flat but the best legroom is at the left or right. The Atto 3 offers rear seat climate control.
Driving the Atto 3 is a breeze and the car travels well on the open road with plenty of power in reserve.
You can unlock the car with your phone, there's push button start, and, without gears, the only options are forward, back and park. There's hardly any noise when travelling – even road noise was minimal driving through Sydney's M8 tunnel.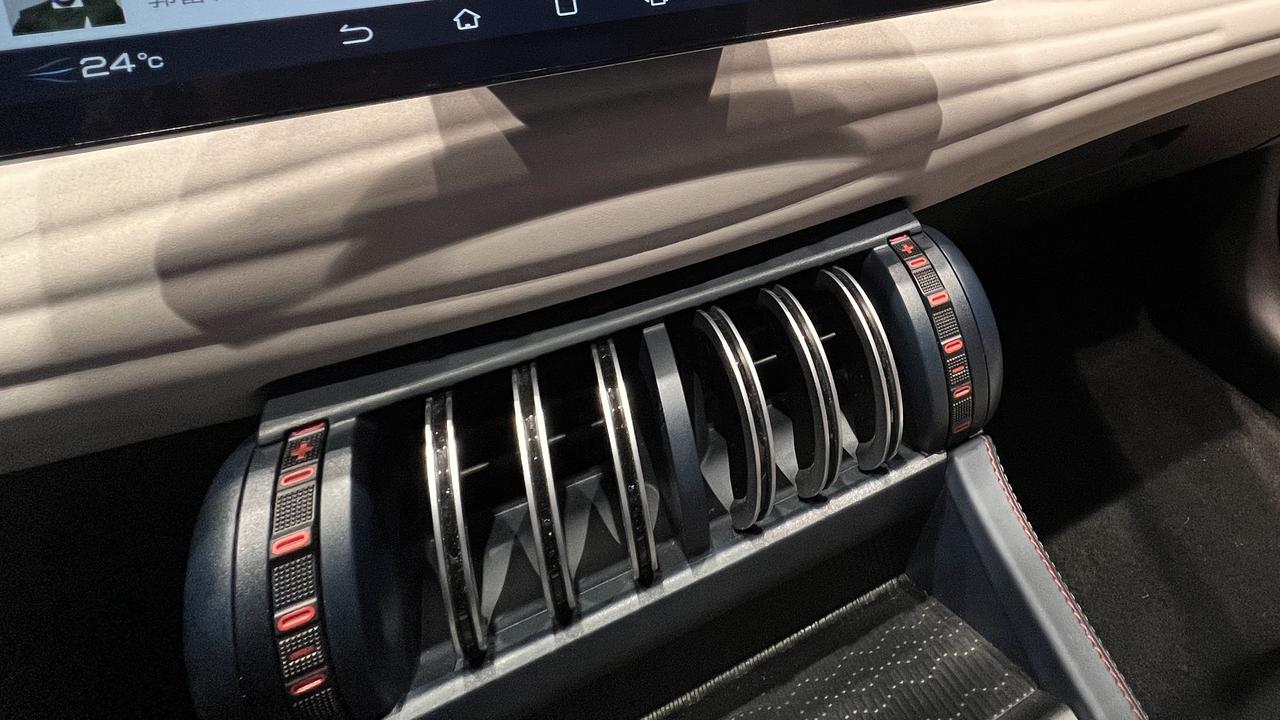 The BYD Atto models will not only compete against more than 30 existing EV cars in Australia, they wi'll compete against other Chinese arrivals: Great Wall's Ora Cat and a longer range version of the MG ZS EV. This intensifying competition augurs well for consumers.
Australian distribution is being handled by EV Direct, headed by former TrueGreen Mobility CEO Luke Todd with hands-on investment from billionaire coal baron Trevor St Baker and Australian soccer legend Tim Cahill, whose involvement was announced last week.
EV Direct has its own financing arrangement where customers can buy the Atto 3 with a $1000 refundable deposit and tailored repayments.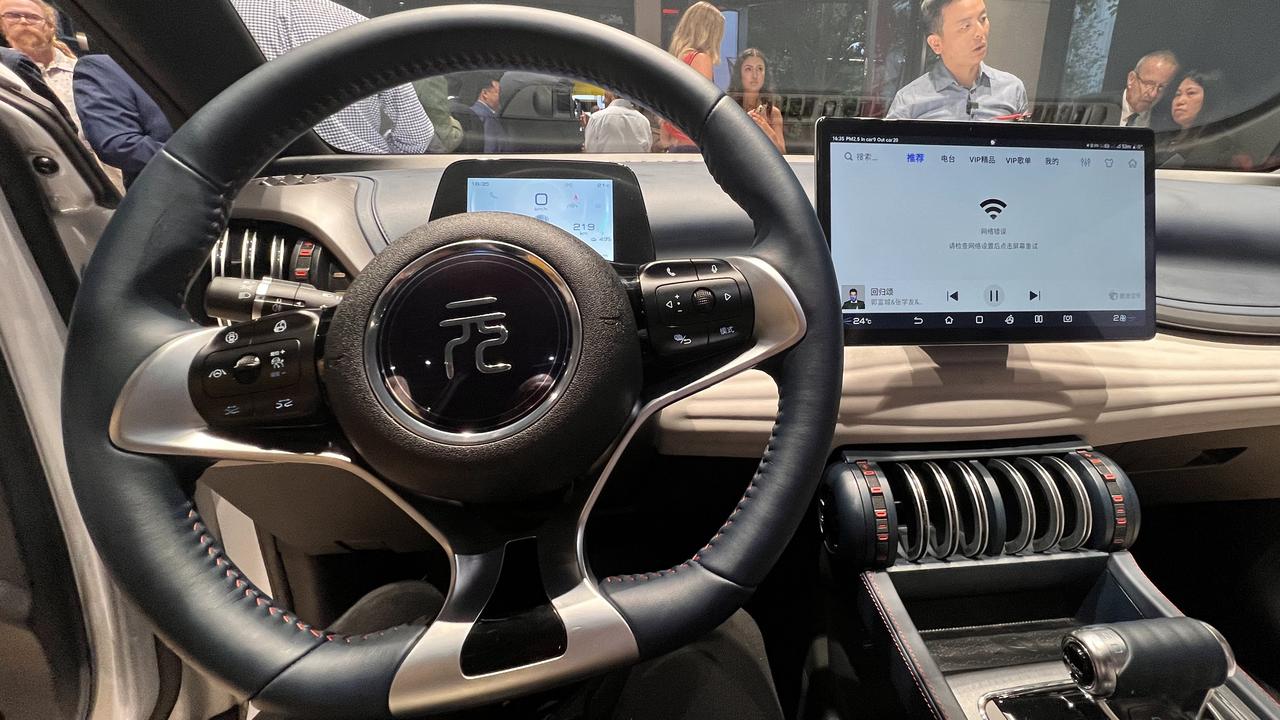 The car has a seven-year warranty, the battery a seven year/160,000km warranty with servicing through the mycar Tyre and Auto chain.
The downsides? The durability of the car and its motor is yet to be established locally, being a new car brand in Australia. You'll have to factor in any battery replacements costs beyond the seven years of support. The range is fine for everyday urban use, but if you're travelling down the Hume to Melbourne, you'll need to recharge en route. That it is above rather than below $40K will disappoint some.
However, the Atto 3 brings style, advanced features and quirky design to the mid $40K EV range. They can be preordered from evdirect.com.au with deliveries from July.
Published by The Australian newspaper.